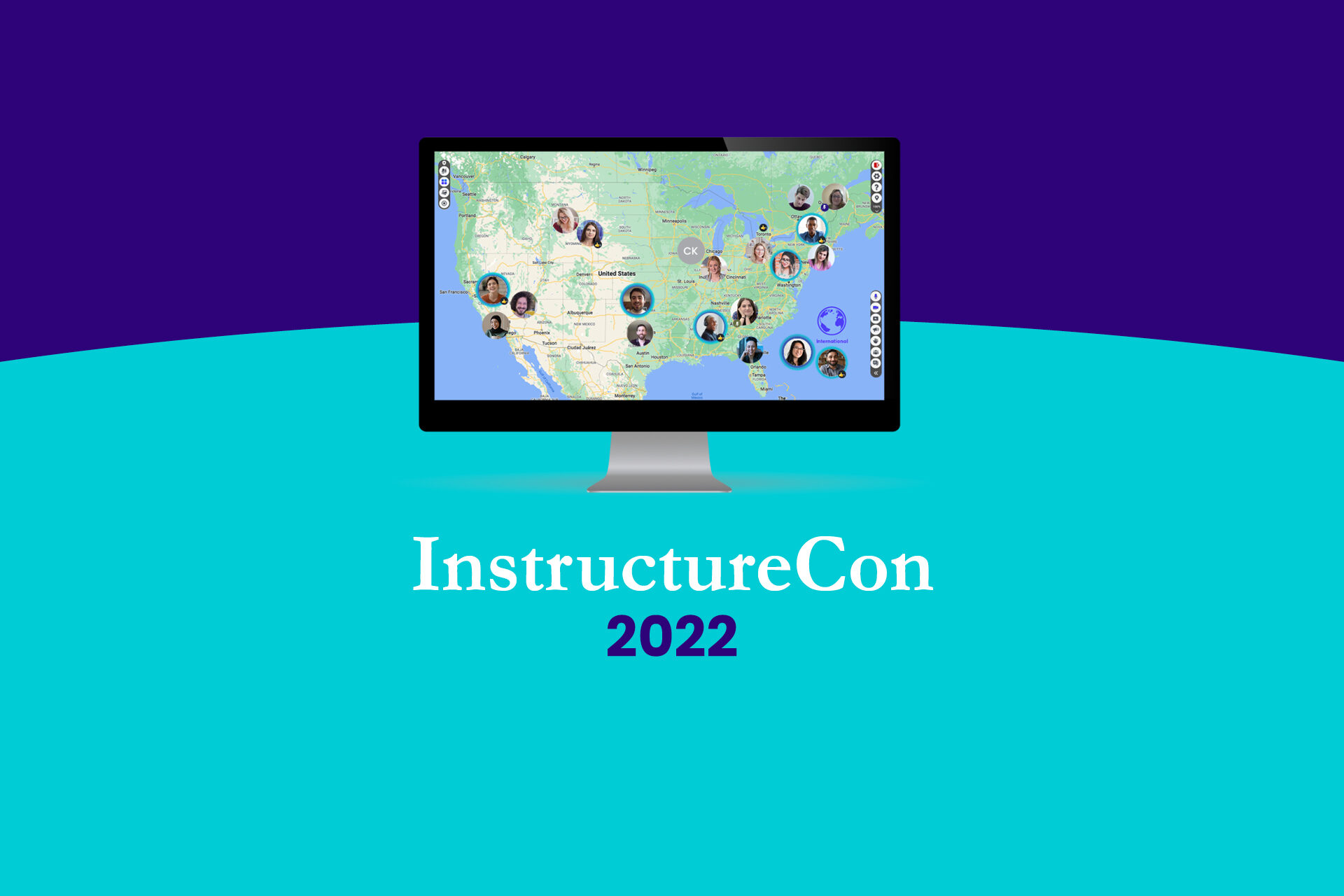 InstructureCon 2022 Top Takeaways
InstructureCon 2022 is another event for the books. With over 11,000 registered attendees from across North America, this year's event was filled with hours of learning, networking, and idea sharing. Here are a few of the highlights from this year's event.
InstructureCon Expo Hall, Powered by InSpace
This year, InSpace not only participated as a sponsor, but Instructure used our platform to host all 40+ exhibitor booths in the expo hall. It was an exciting opportunity, as every attendee who visited the expo hall experienced firsthand the engaging experience that video collaboration has to offer. Here's how it worked.
Attendees selected the vendor they wished to visit in the virtual expo hall. They would "enter the booth," which was powered by InSpace, and begin to engage and interact with the vendor and other attendees in the virtual booth. Attendees were able to move around the vendor's virtual booth and explore what the vendor had to offer. They could engage with others in the booth by moving their bubble closer to them. And because InSpace uses proximity-based audio, they could focus on their conversation without distraction from the other conversations happening in the room. 
"Our InSpace virtual booth was one of the best virtual experiences ever. With diverse, configurable features and an intuitive interface, building a meaningful connection with our attendees was as easy as at a physical conference!" said Monika Dybalska at Feedback Fruits.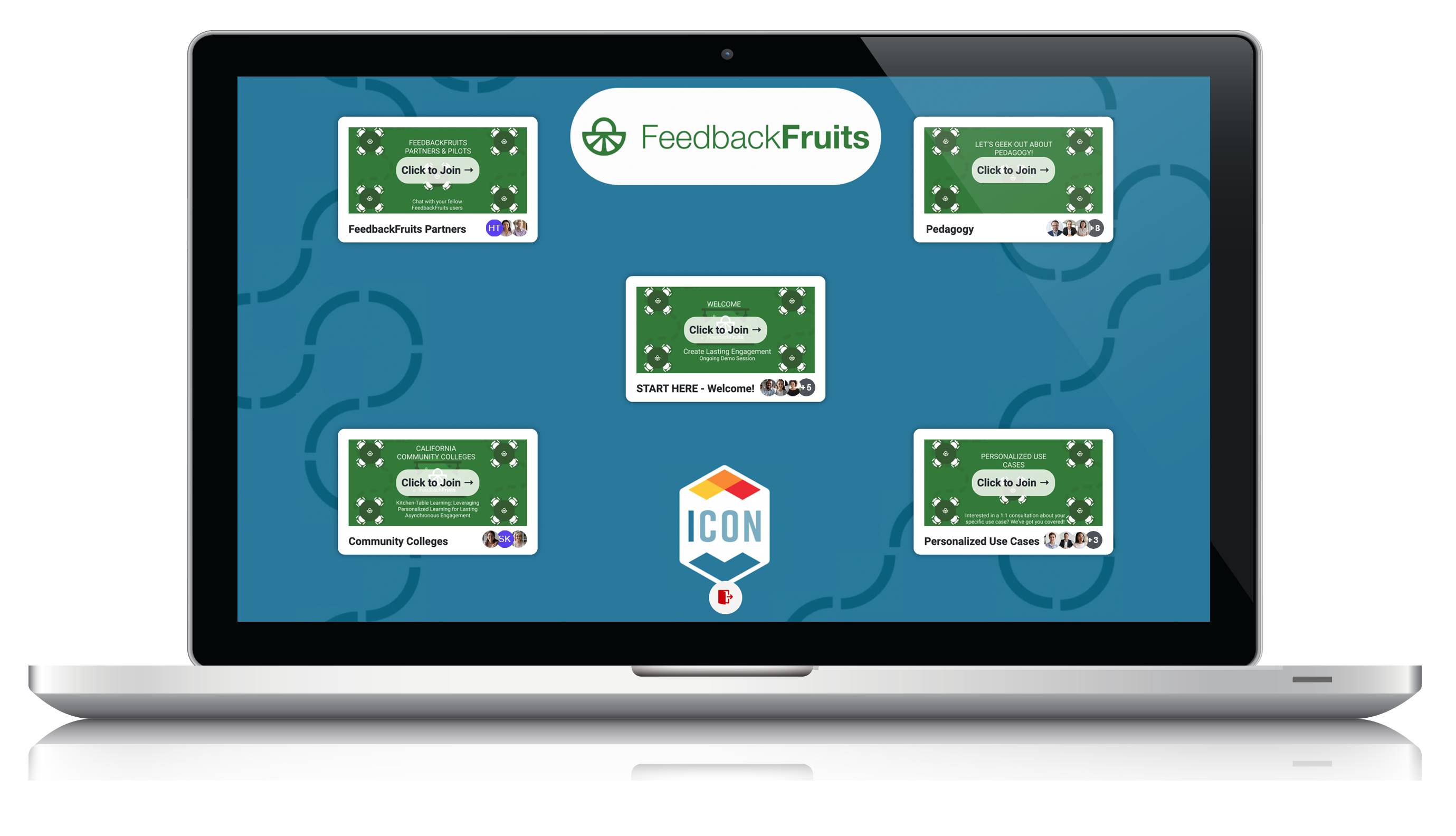 The vendors could tailor their booth by changing the background and labeling the different spaces within their booth, just like they would in an actual booth at a live event, so that each booth had a unique look and felt aligned with the vendor's branding.  
Attendees and vendors alike enjoyed the engaging, interactive experience that InSpace provided. It made it easy for everyone to start a conversation, ask a question, or just browse the space to learn more. 
In fact, one attendee commented that InSpace provided a "no fear" experience for attendees, and that navigating between the different networking and expo hall spaces was a "piece of cake."
InSpace + Pathify: Redefining the Digital Campus, Together
We shared some big news during InstructureCon: InSpace is partnering with Pathify! We're so excited about this new partnership as it will bring to life our shared vision for the future of education.
Together, InSpace and Pathify will deliver enhanced online learning experiences through virtual environments that provide rich collaboration and support experiences, regardless of their study mode or location. Students will have access to everything they need to elevate their online learning experience. And, they'll enjoy the type of personal and authentic connection that fosters a sense of belonging. 
InSpace & Canvas: Creating Engaging Online Experiences at Chaffey College
Rob Rundquist, Dean of Institutional Effectiveness at Chaffey College, presented how they are using InSpace to increase student engagement and improve online learning experiences both inside the classroom and beyond. Chaffey College integrates InSpace with Canvas, enabling them to improve their asynchronous learning experience for students. As students demand more of the flexibility that asynchronous learning provides, having a platform like InSpace, and having it integrated with Canvas, is more critical than ever before.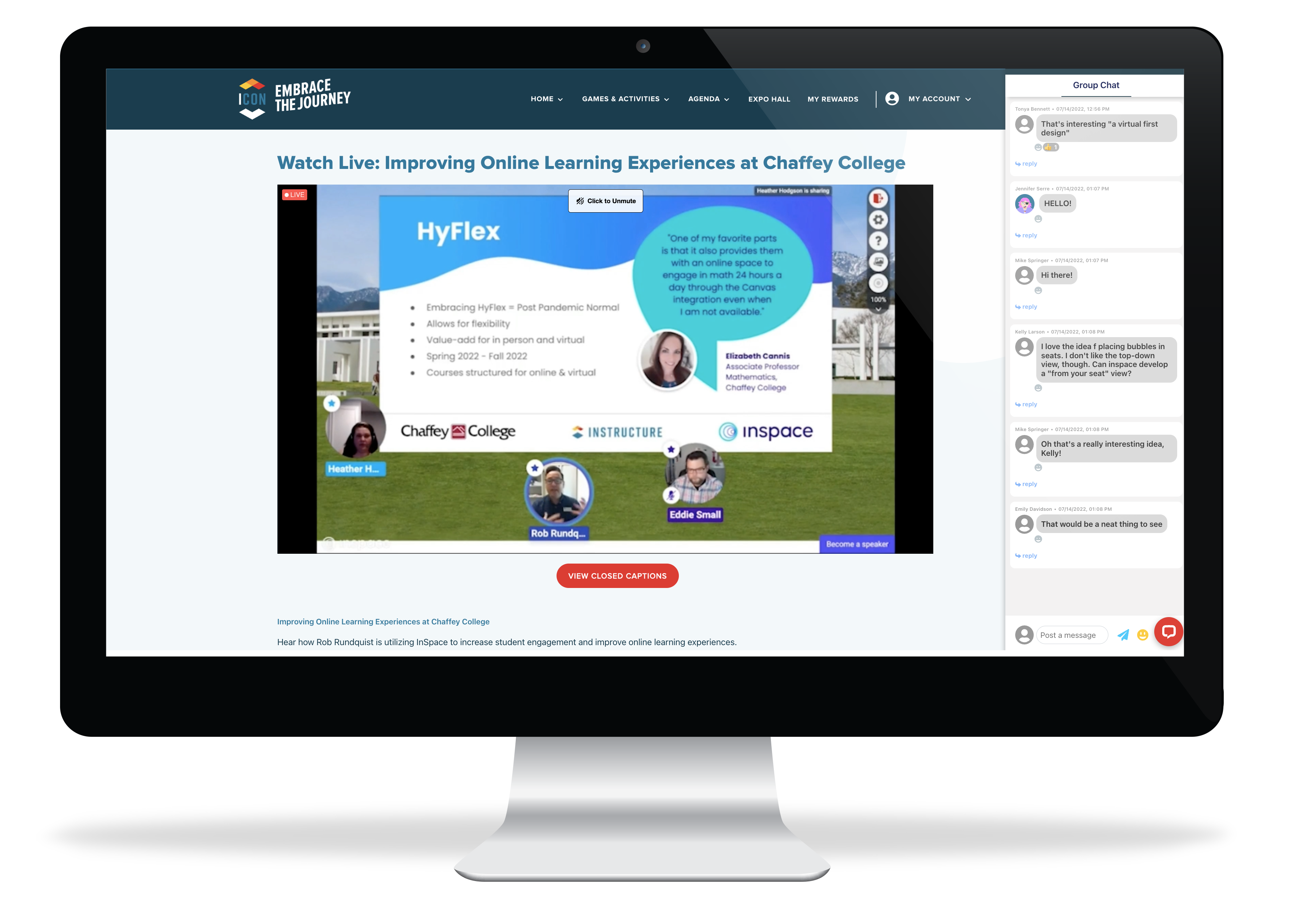 Rob shared how, using InSpace, instructors can hold virtual office hours and provide small group study spaces so that students can interact with each other outside of their online classrooms. He also shared how support services such as tutoring, library services, and counseling are using InSpace, too. 
Rob's session was a big hit, with over 1,200 people attending. Throughout the session, attendees actively participated in the live chat as well, which showed their deep interest and engagement in what Rob had to share.
A Full Roster of Guest Speakers 
InSpace also hosted a roster of guest speakers in our room throughout the day. Each of them presented live inside an InSpace room, allowing attendees to not just hear their story, but also experience video collaboration first hand.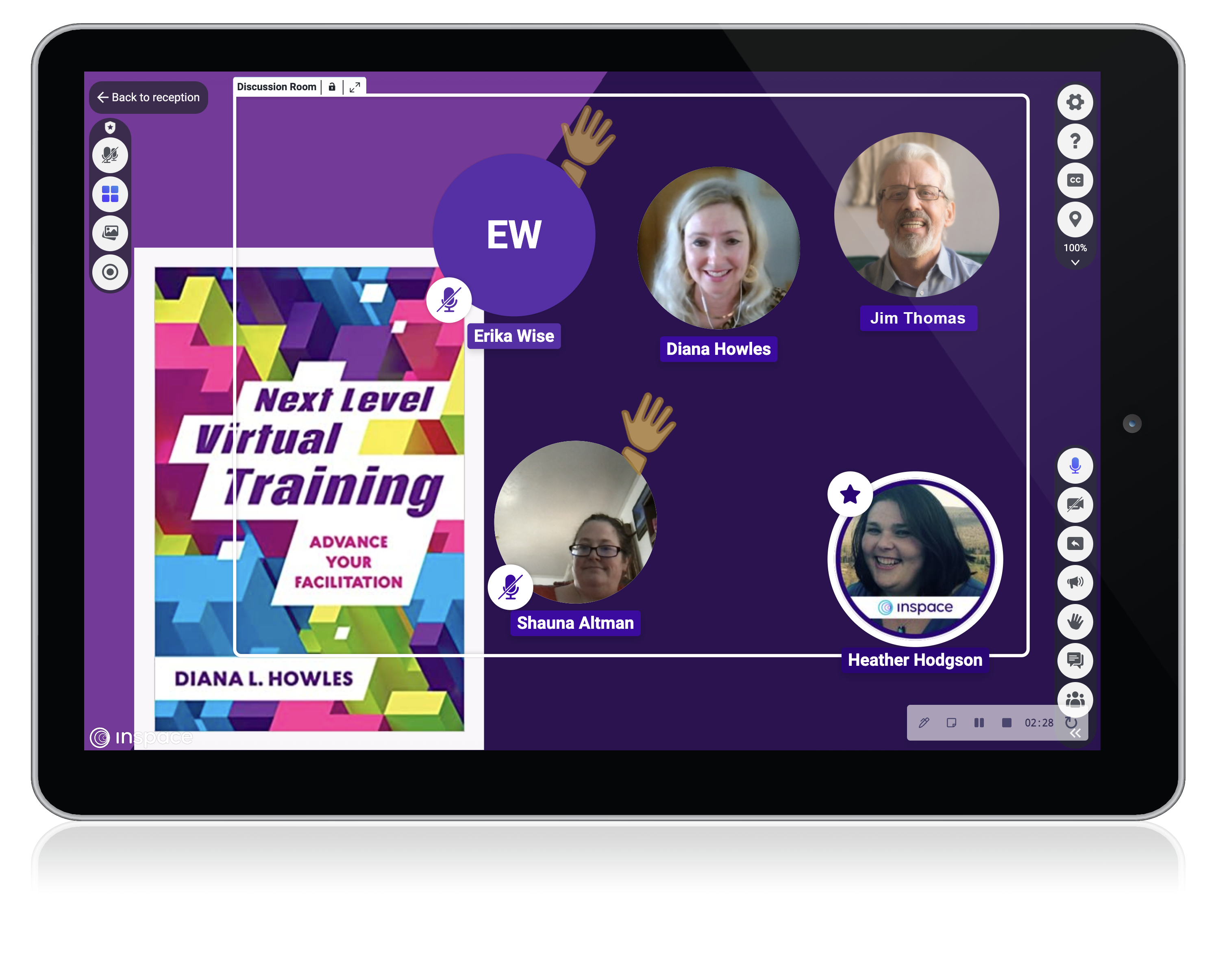 Our special guests included:
Lisa Keohane, Associate Director of Academic Technologies at

Babson College

Josh Blumberg, Director of Academic Technology at

Champlain College

Diana Howles, Author of Next Level Virtual Training 
Connecting, Networking, and Learning Together, Virtually
Even though the InstructureCon event was virtual again this year, InSpace's video collaboration helped event attendees feel like they were part of a community, By providing an open networking space, not only did attendees experience the ability to move freely around the room, but they also experienced, first hand, how features such as proximity-based audio worked. 
Time and time again, we saw attendees come together to share ideas and connect with like-minded peers. And because InSpace is easy and intuitive to use, attendees were able to navigate through the space, introduce themselves to one another, move their bubble closer to another attendee to chat, or pull a small group of peers aside to have a more intimate conversation. 
The organizers did a great job setting the ambiance and connecting like-minded individuals together throughout the space. For example, attendees could self-identify as a first-time attendee, a person who attended a few times, or an InstructureCon expert and join the spaces where others with similar experiences were gathering. Setting up the spaces in this way fostered greater community and connection among the attendees, enriching their overall conference experience. 
"InSpace provides a video collaboration experience that is like no other. And I loved seeing attendees experience InSpace's vibrant, collaborative environment in the expo hall and during the networking event," said Narine Hall, PhD, Co-founder and CEO, InSpace. "Attendees loved the ability to move around freely and to engage with each other, just like they would if we were together in-person." 
To learn more about InSpace, or to experience InSpace for yourself, please schedule a demo.