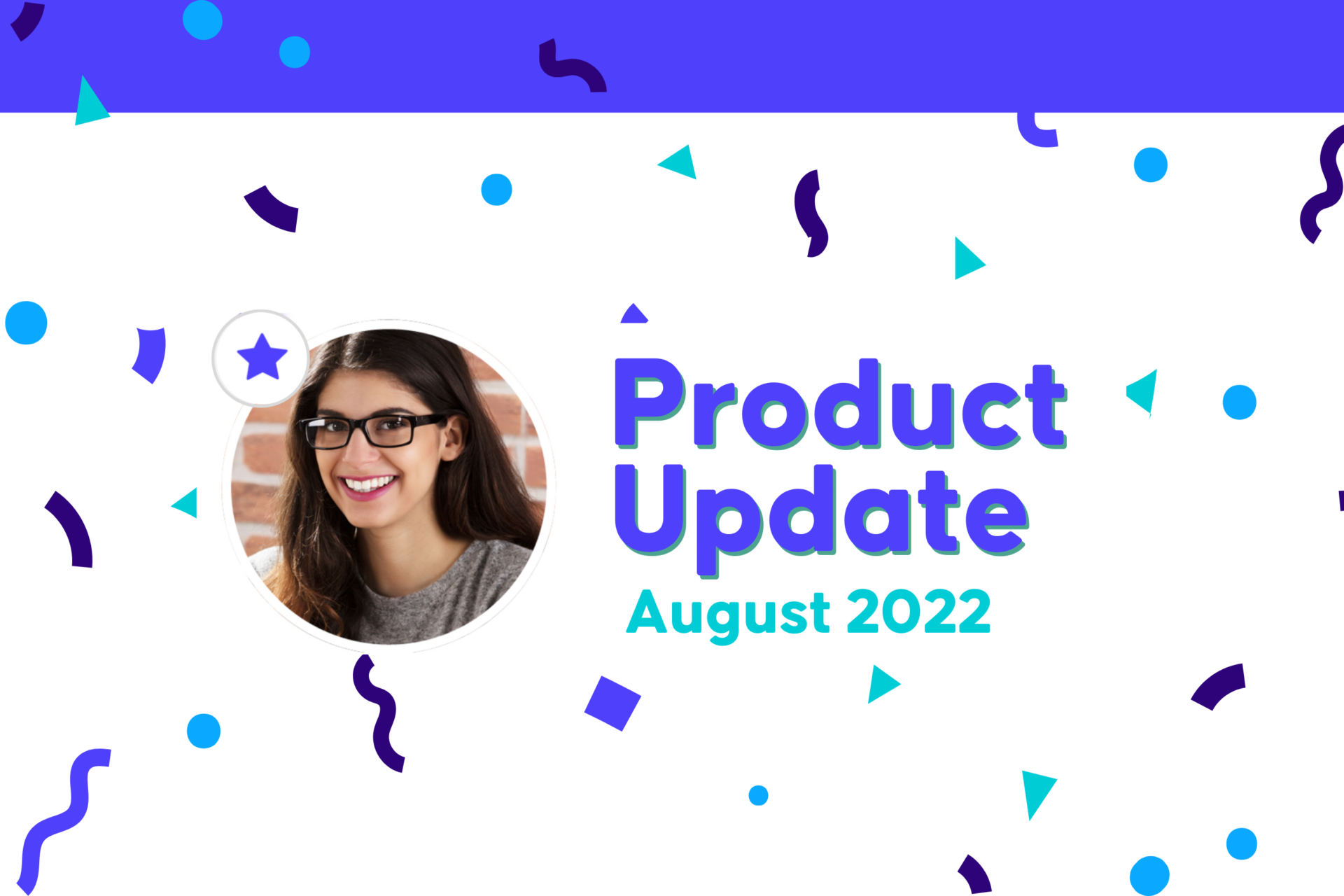 Your "Gift of Time" has finally arrived! August Product Update
Virtual learning made a lot of promises to us, both as educators and as students. The world at your fingertips… share resources with a single click… easy access to more information than any point in human history! 
But those of us who teach and learn online know that reality more often looks like this: 
The information we really need is in the next tab (or 20, if you're anything like us*). The lesson resources are in a separate PDF. Today's slide deck is saved on our desktop in a .ppt file and while we're teaching, we're constantly toggling back and forth between different windows. 
That's why we're so excited to share our August release with you. Now, any participant in an InSpace session can upload and share a PowerPoint or PDF file with just a few clicks and – this is important! – control it from inside the InSpace session. Everyone in the session can see and follow along with the presentation or document live. 
So what does this mean? Just sharing your screen! Your PowerPoint slides will display in the middle of your InSpace session. Instead of toggling back and forth between PowerPoint and your Internet browser, you can just stay in your InSpace session when it's time to change the slide or annotate. All the controls are right there. 
Or, if you're sharing a PDF with your class, you can scroll and annotate the PDF live with your students, without having to work on a second window or screen. They'll see your annotations in real time. 
What's even better is that every moment that you're not spending searching for your lesson materials in other tabs is an extra moment you get to spend inside the InSpace platform, where you're face-to-face with your students and colleagues. When you consider the amount of time that we all spend shuffling through resources or juggling windows while teaching virtually, these minutes add up. With this release, InSpace will give you back minutes of both instructional and community connection time. 
Watch our video or attend our Fresh Features Friday demo to hear more about it from our team!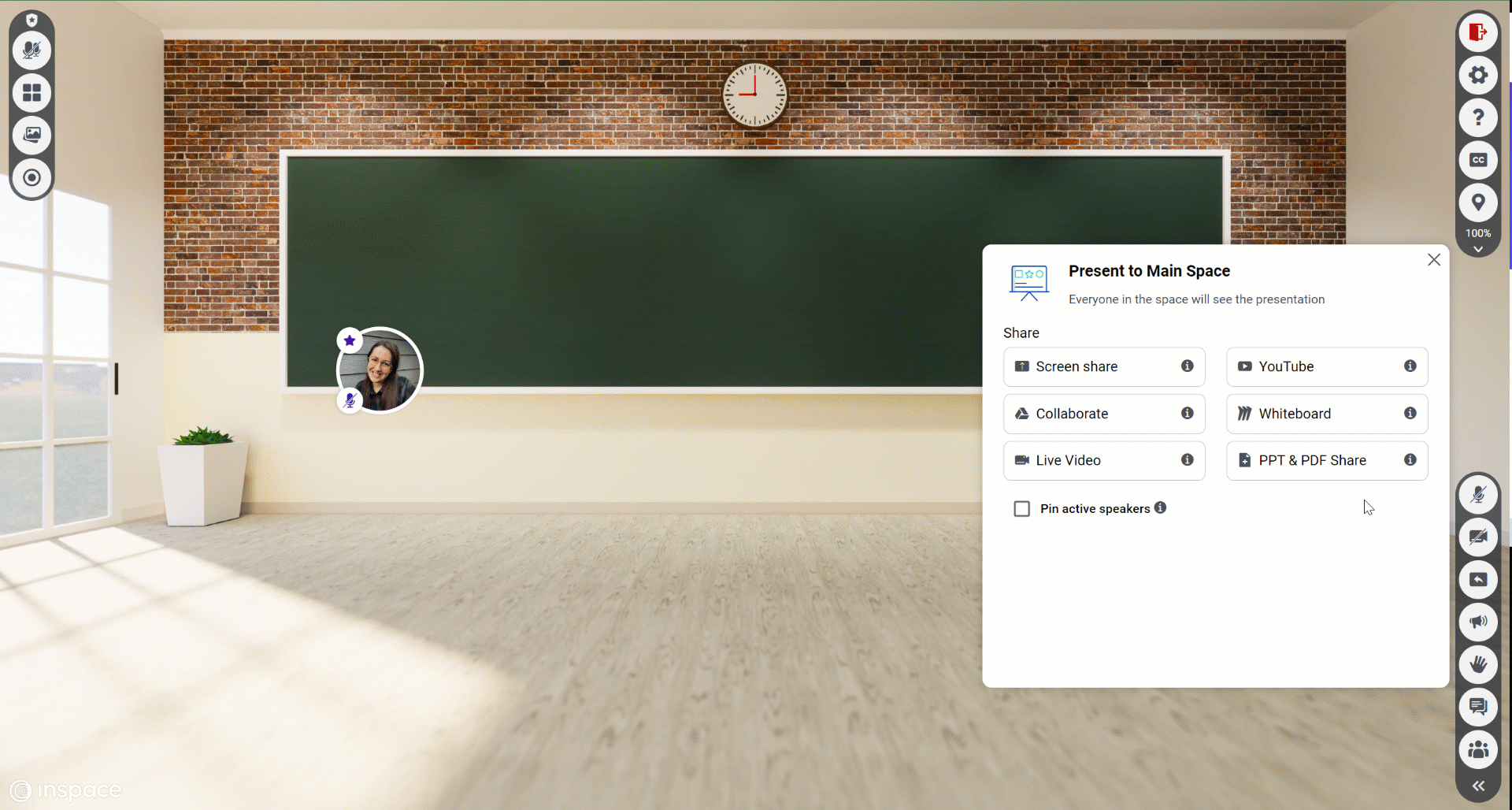 ---
We built our other major August release especially for higher education institutions targeting asynchronous learners (although we know that somebody out there–maybe you–is going to come up with a totally different way to use this feature). 
Typical InSpace sessions require that the host (or co-host) of the session opens a session so that others can join. 
However, we've heard from our partners at schools serving asynchronous student populations that this really isn't meeting the needs of all modern learners. It became very clear that for some programs, students need to be able to start their own sessions to create more opportunities for community connection and virtual campus-building.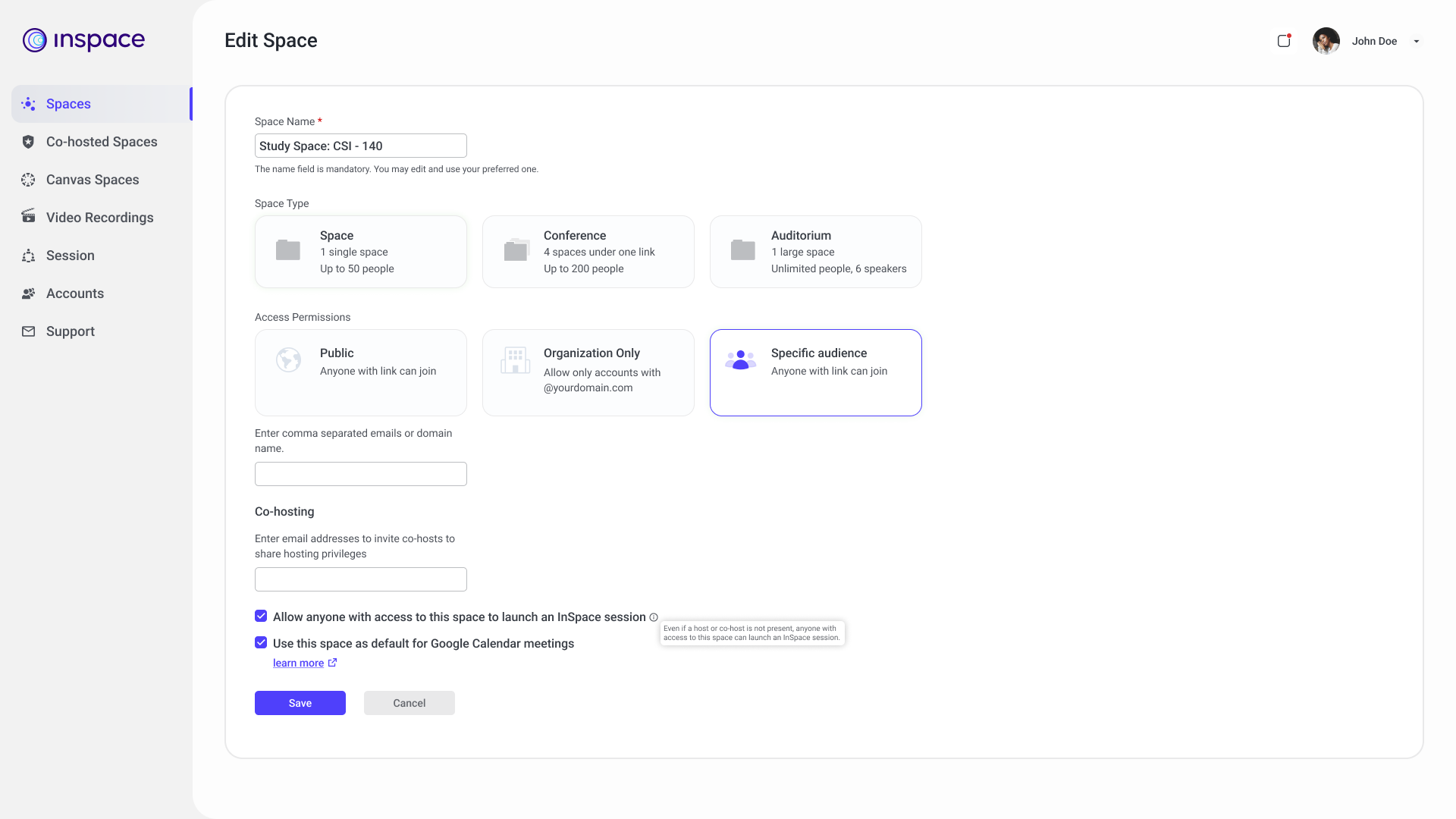 To make this feature work, we've added a checkbox to the Edit Session page on the Host Dashboard. When the Allow anyone with access to this space to launch an InSpace session box is checked, the session can be started by anyone with permission to be in the space. Hosts can control access to the space using the Access Permissions (Public, Organization Only, or Specific Audience), and they can also revoke this permission at any time by unchecking the box. 
Want to learn more? Attend our Fresh Features Friday demo to hear more about it from our team!
*The InSpace team's tab count: 
Audrey, Customer Success Manager: 72

Arpi, Project Manager: "50-ish"
Anush, UI Front End Engineer: 50

Nicole, Head of Sales: 40

Hayk, Senior Front End Engineer: 30

Adam, Sr. Customer Success Manager: 26

Justin, Account Executive: 15

Emmy, Chief of Staff: 14

Narine, CEO: 5
---
About InSpace
InSpace is a video collaboration platform that blends the connection and communication capabilities of traditional video conferencing with the collaboration elements that people need to cultivate authentic, engaging online experiences. InSpace creates a path for broader, more collaborative online learning experiences inside the classroom and beyond. And it fosters an inclusive, engaging community of learners, educators, and others across the institution so that everyone can thrive.
To learn more about all of InSpace's video collaboration collaboration features, please request a demo.