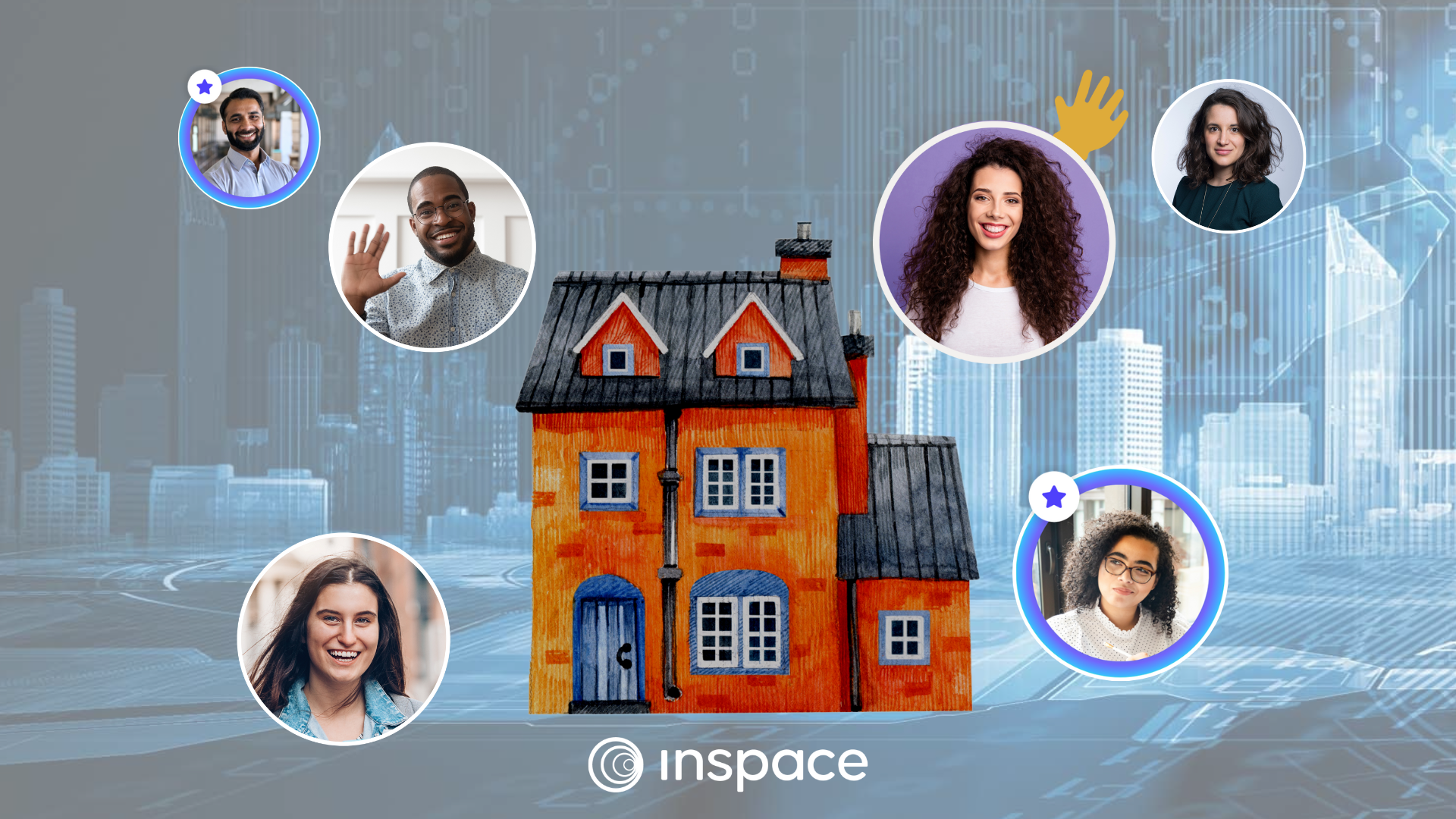 On metaphors, and when the digital campus becomes a digital home
This week at InSpace, we're reflecting on the metaphors of EdTech drawn forth by the pandemic and the ways they've shaped our framing of virtual education since its inception. Martin Weller, professor of educational technology, in the Institute of Educational Technology (IET) at the UK Open University, has a new book out this month (check it out at Athabasca University Press) that digs into the ways humans rely on metaphor to understand the world and the ways that technology in particular draws on metaphor to gain relevance and credibility. 
One metaphor that InSpace puzzles over on a daily basis is that of the digital campus. On November 10th, InSpace co-founder and CEO Dr. Narine Hall sat down with Jared Stein, VP of Higher Education Strategy at Instructure to discuss what the digital campus concept really means. We suspect it's not just a series of links mimicking the physical make-up of a college campus, but you can check out the livestream featuring these two experts here. Jared and Narine don't do passive webinars (another metaphor that got especially mangled during the pandemic–who decided webinars should be sit-and-gets?), so live attendees were right there in the room with them and part of the conversation. Also: at least one of these edtech power players is a huge Oprah fan, and as a result, there was  swag under their seats at the end of the webinar. How? Just check it out. It'll be worth it. 
Speaking of entertainment, McKinsey reports that while students view all of the learning technologies analyzed in their survey positively, they rank entertainment and efficiency as the key factors in their excitement about the platforms they use. This trend has been trickling up to higher ed out of K-12 for years and it's not a surprise that students are beginning to view virtual learning as content that can be made beautiful and easy to consume (an aside: this is not to be confused with the level of rigor present in the course itself). Moreover, tech tools that promoted connectivity and community building saw the largest increases in use at 49 percent. But as institutions look to build longterm campus solutions based on what they've learned from pandemic-era teaching, it's important to intentionally weave social connectedness into higher ed programming and digital campus construction. More Zoom happy hours aren't the answer. Students are seeking cultural connections to their campus that build organic networks of belonging as they move through the virtual space. Read more here. 
Finally, a new report found that high school graduates are examining the higher ed landscape and realizing that fully online college experiences seem to line up perfectly with their goals. According to a newly released 2022 study, the number of high school juniors and seniors planning to attend fully online colleges has more than doubled since before the pandemic, from .28 percent to .72 percent. It's unclear at this point if the shift will be permanent, but factors including health concerns, work, childcare, elder care, affordability, and outside pursuits (athletics, entrepreneurship) may all play a role. For our part at InSpace, as institutions puzzle over how to construct functional digital campuses that serve their students' new now, we're thinking about how the purpose of the virtual campus itself may be shifting at its core and how we can bring community building, belonging, and connection to the forefront in new ways. 
Ready for a digital campus built on context, community, and connections? Visit https://InSpace.chat/try to experience InSpace for yourself.