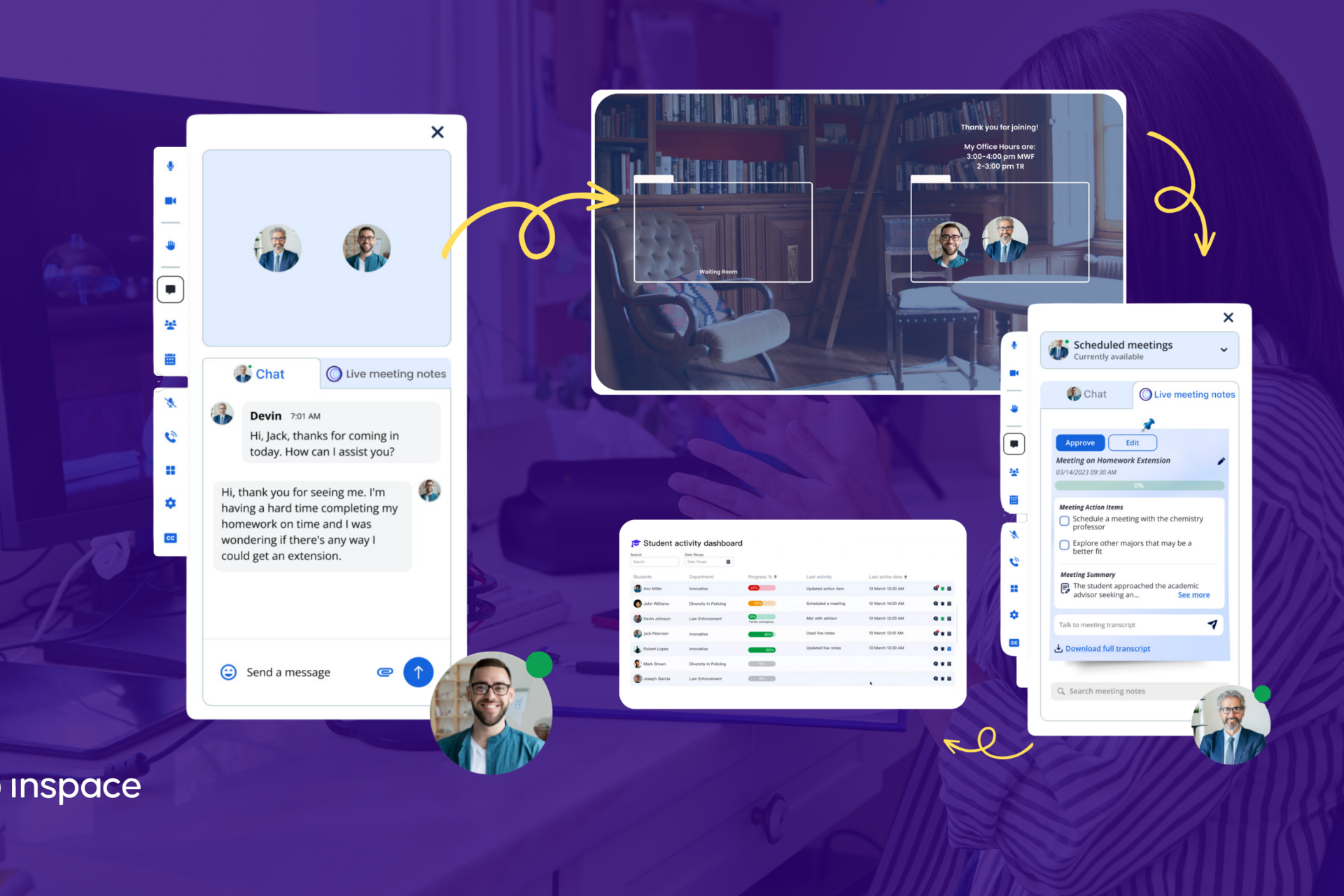 Transforming Academic Advising: The Power of Virtual Flexibility for Students and Professionals on Campus
Students and professionals benefit from the flexibility of virtual advising when offered on all types of campuses.
When emergency remote advising was in full swing, flexibility to 'meet students where they were' was essential. This aspect of pandemic-era advising for students and advisors alike must be sustained. Writing for NACADA, Oakland University advisors Tiffany LeDonne-Smith and Jackie Keith state, "Flexibility is key in effectively meeting our students' needs. Not only is this flexibility beneficial to students but also to advisors in creating more work-life balance."
Professionals at Oakland pointed out that aspects of advising previously reserved for nontraditional students were used robustly by all students, including one-on-one orientations, weekend scheduling, and virtual sessions. Students reported, "I really enjoyed the flexibility it offered to my schedule and the ability to plan ahead. I also liked that after each meeting, I could immediately begin working on or looking into what was discussed."
Sustainably scaling these solutions for post-pandemic workforces and staffing means opening up the possibility of remote or hybrid workforces for student services staff, which can help institutions struggling to retain talent or boost job satisfaction when many in the profession are feeling stretched thin.
Additionally, students are becoming more open to synchronous touchpoints with their institutions, even in traditionally asynchronous programs. According to the 2022 Wiley Voice of the Online Learner Report, "seventy-nine percent of survey respondents said they'd be willing to log in at a specific time at least once per course." Moreover, 55 percent reported they would visit campus at least once per term for in-person sessions.
This is a striking data point because the majority of students still prefer asynchronous (69 percent) and fully online (79 percent) learning programs. The data indicate a growing willingness to attend essential synchronous sessions. Academic advisors can—and should—capitalize on this willingness to connect synchronously using virtual tools.
Your campus, everywhere.
One code on your platforms unites your campus tech stack for an equitable and accessible student experience.
InSpace's immersive AI-powered video platform gives students more control over their online learning environment, empowering them to make meaningful connections with their peers, staff, and professors with the click of a button.
InSpace is known for putting community, collaboration, and relationship-building at the center of online teaching and learning. Now, this immersive learning environment is available campuswide as a front door for everyone at your institution, streamlining processes and logistics for students and staff.
Install anywhere your students are.
InSpace's intuitive online education platform, designed by and for educators, promotes purposeful, productive, and joyful connections between students, professors, advisors, and coaches. It seamlessly integrates with existing learning management systems, adding innovative features such as AI-powered virtual assistants and live notes. And, InSpace removes barriers, provides flexible opportunities, and builds strong learning communities.
AI-powered features, including a virtual assistant that harnesses institutional knowledge to answer students' questions in real time.

With one click, students who need help can see when advisors are available, make an appointment, add it to their calendar, and join a meeting—all in one beautiful, fun, and collaborative space.

An innovative Live Notes tool seamlessly generates meeting notes, summaries, and action items, providing students with a clear course of action.

Notes are saved in a centralized, searchable archive, where students and staff can quickly reference previous conversations.

Dashboards for professionals enable at-a-glance check-ins, nudges, and notifications so that students don't fall through the cracks and advisors are always up to date on student progress.
When it comes to academic advising, students seek meaningful connections with peers, faculty, and staff on campus, but it's not happening enough.
At InSpace, we're passionate about creating learning experiences that center the joy of the student journey and make learning a social experience. Students thrive when they collaborate with others, including with their academic advisors. The student experience blossoms when students themselves take ownership of the student experience in collaboration with their advisors.
With the launch of the campuswide InSpace advising experience, we're working to dismantle barriers to quality conversation and connection.
Together, we'll harness the power of technology to take the logistics out of the way for advisors, students, and administrators so they can focus on what they do best: learning, teaching, and building community.
---
We hope you will join us as we reimagine the future of online education together.