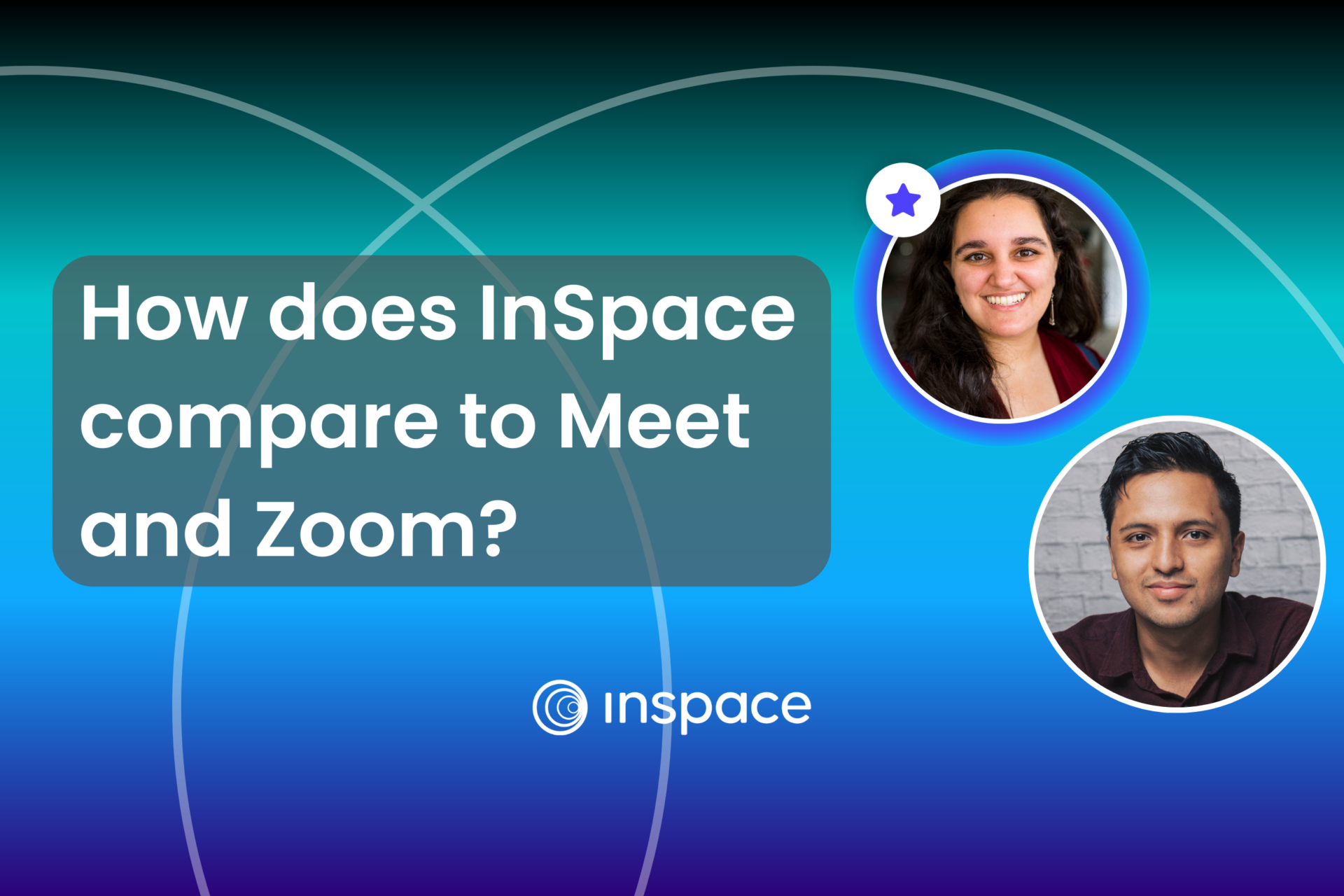 How does InSpace compare to Meet and Zoom?
Quickly compare InSpace, Meet, and Zoom features to determine which will best serve your needs at your next virtual gathering.
Feature

Zoom

Google Meet

InSpace

Screen share
✔
✔
✔
Integrated Whiteboard
Zoom Whiteboard
Jamboard
Miro Whiteboard
Annotation
✔
–
✔
Chat/notes feature
✔
✔
✔
Cloud recording available with paid account
✔
✔
✔
Breakout rooms
✔
✔*

with Google+ Education account

✔
View all breakout rooms at once
–
–
✔
On-screen collaborative editing
–
–
✔
LaTeX mathematics notation integration available
–
–
✔
Closed captions always available to view and controlled by participants
–
✔
✔
Unlimited session length on all plans, even free trials
–
–
✔
Free unlimited storage for recordings
–
–
✔
While all three platforms offer whiteboards, recording, and cloud recording with paid accounts, InSpace offers these collaborative features along with on-screen collaborative editing, LaTeX mathematics notation integration, and permanent availability of closed captions, making it a comprehensive solution for virtual meetings and collaboration.