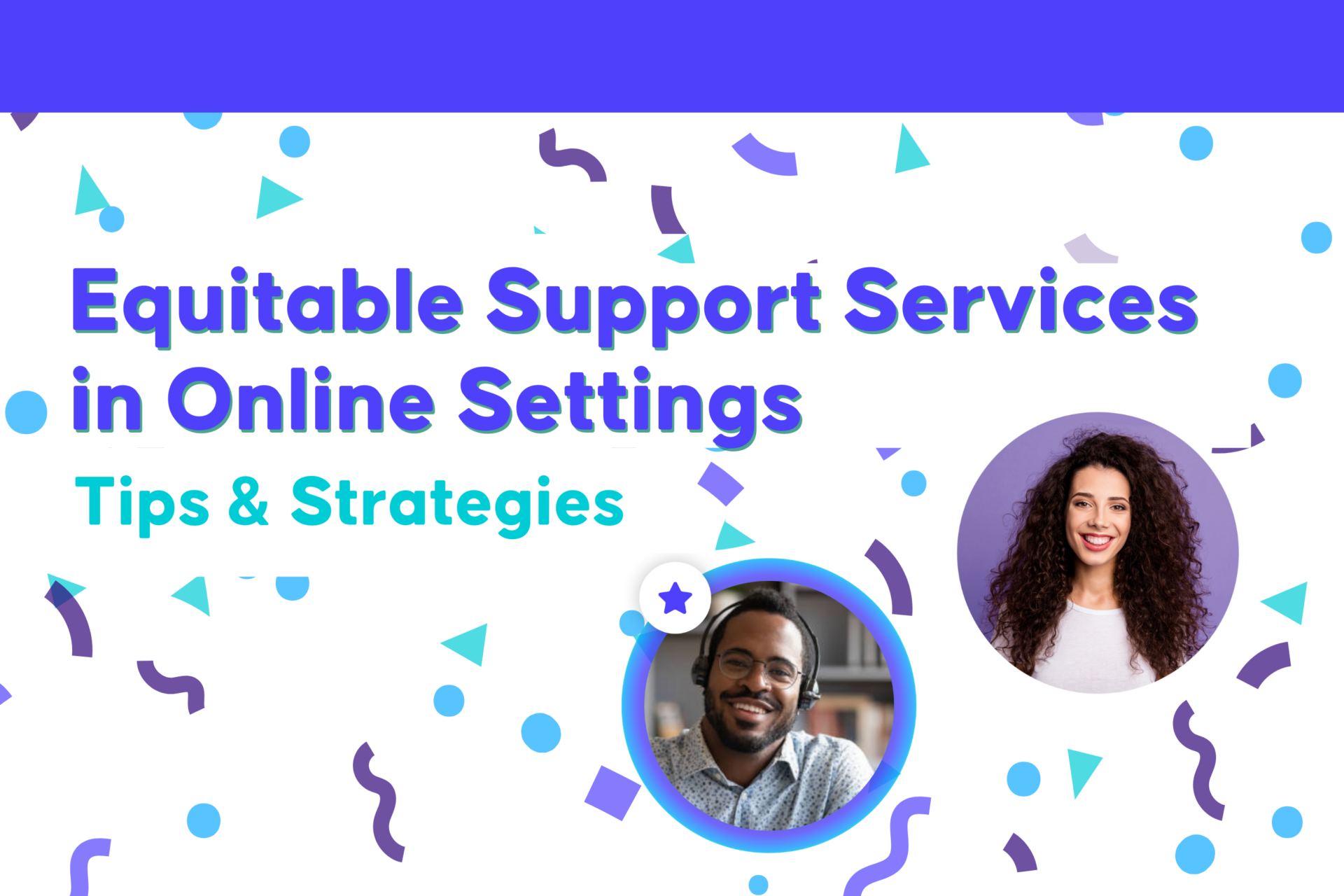 Equitable Support for Higher Education Students in Online Settings: Tips and Strategies
It's time to stop waiting for students to discover student services on campus and instead build wraparound virtual student services that proactively anticipate student needs and support the best student outcomes.
The COVID-19 pandemic accelerated higher education's capacity for providing accessible services in reimagined ways, including using virtual platforms to foster a sense of belonging and community-building in a digital campus.
You're already offering some online student support services—now it's time for future-looking student supports that actively dismantle barriers to access for historically underserved populations at your campus.
In this post, we will discuss three best practices for supporting higher education students equitably in an online setting, including how InSpace, a virtual platform, uses neuroscience-based technology features to foster a sense of belonging and community-building in a digital campus.
The Need for Equitable Support Services
Students who develop meaningful connections with faculty, staff, and other students on campus are likelier to persist in school and graduate.
However, new generations of students do not always arrive on campus knowing who to consult for help navigating school.
First-generation college students, students from low-income backgrounds, and students of color face unique challenges in higher education. Retention rates for these groups are often lower than for their peers, highlighting the need for additional support services. These groups of students often face systemic barriers that contribute to lower retention rates in higher education.
In addition, these students may not carry the same types of cultural capital as their more privileged peers, which can make navigating the bureaucracy of college support services more challenging.
Traditional campuses are set up to let students drop in to access services often spread out in offices across campus—and virtual offerings added during the pandemic tended to mirror this siloed format out of necessity.
However, as Tim Renick notes in his recent appearance on Office Hours with John Gardner, the passive model, which assumes students don't need help and requires them to self-diagnose their needs, is outdated. Higher education institutions must assume that students will need help and proactively deliver.
Wraparound support services in a one-stop virtual shop format can address these student needs by reducing the role of luck and guesswork in the likelihood of students receiving the services they need at school and therefore persisting in their education.
Best Practice 1: Provide Accessible and Inclusive Student Support Services
To ensure equitable access. higher education institutions must provide accessible and inclusive student support. This includes materials accessible by students with disabilities and those who speak English as a second language. Institutions must also ensure that students can access the necessary technology and internet connectivity to participate in online learning and support services. Students crave just-in-time student support, in which they can access services exactly when needed are key. Although institutions have favored scheduling, drop-in services that allow students to access support opportunities on their own schedule and needs are the way of the future. 
Best Practice 2: Foster a Sense of Belonging and Community-Building
One of the biggest challenges in online learning is fostering a sense of belonging and community-building. In a digital campus, providing opportunities for students to connect with one another and build relationships is crucial. InSpace, a virtual platform built for higher education, uses neuroscience-based technology features to foster a sense of belonging and community-building. The platform uses an innovative brain-based communication approach, including features such as synchronized video chat, real-time transcription, and nonverbal communication cues. These features enable students to connect with one another in a more meaningful way and build a sense of community in a digital space.
Best Practice 3: Provide Proactive Support Services
Finally, institutions must provide adequate support services to ensure students succeed in their online learning experience. This includes providing access to counseling and mental health services, academic advising, and tutoring services. Institutions must also ensure that students have access to technical support services to help them navigate any technology-related issues they may encounter.
By transitioning these support services to online spaces, universities can reduce barriers for students who may face difficulty accessing in-person services. InSpace's features, such as real-time transcription and nonverbal communication cues, can help make virtual counseling and tutoring sessions more accessible and inclusive. In addition, the platform's socially attuned video chat and overlapping audio can help replicate the feeling of an in-person advising session.
In conclusion, higher education institutions must adopt best practices to ensure all students can access equitable and high-quality online education. Providing accessible and inclusive instructional content, fostering a sense of belonging and community-building, and providing proactive support services are essential to student success. InSpace's neuroscience-based technology features are an innovative way to foster a sense of belonging and community-building in a digital campus. Institutions should consider adopting such technology to enhance the online learning experience for their students.
---
Curious about trying InSpace for student services? Start a conversation with our specialists.