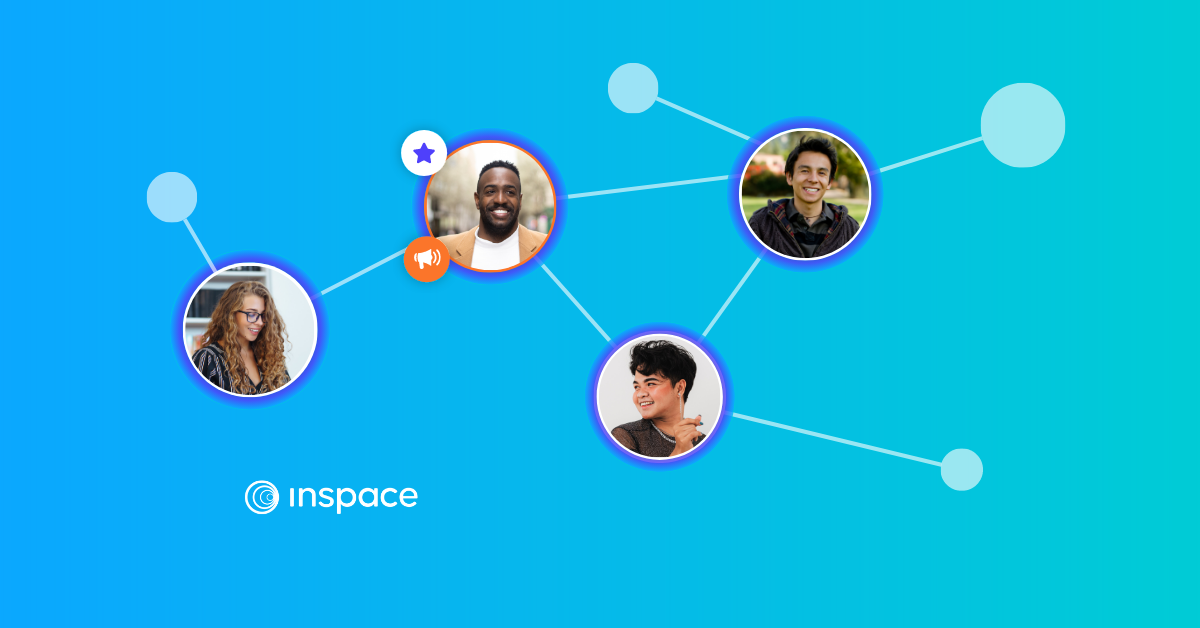 Accessibility and InSpace: Frequently Asked Questions
What is InSpace's commitment to accessibility?
InSpace is fully committed to and passionate about delivering experiences that don't simply meet accessibility standards and stop there. We're not here to make a checklist of our accessibility compliance. We're here to constantly improve our product experience for all.
Has InSpace completed an accessibility audit?
InSpace has completed an accessibility audit with David Berman, a leading accessibility consultant.
What accessibility standards has InSpace passed?
InSpace has passed WCAG 2.0 AA, WCAG 2.1 AA, and 508 standards. We are compliant with EN 301 549.
What are the web technology requirements of InSpace?
Accessibility of InSpace relies on the following technologies to work with the particular combination of web browser and any assistive technologies or plugins installed on your computer:
HTML

WAI-ARIA

CSS

JavaScript
We rely on these technologies for conformance with the accessibility standards used.
How do I set up ASL interpretation with InSpace?
With InSpace, you can move freely through the space. You may want to 'pin' your interpreter to you so that they can easily follow you into the different rooms for a seamless interpretation experience. In this video, you'll learn how to pin the interpreter and enlarge their video feed (2:43). You can also consult our Knowledge Base article for more information.
How do I activate closed captioning with InSpace?
InSpace offers automatic closed captioning that can be activated by individual attendees, as well as manual closed captioning and StreamText integration. Learn more in this video (1:53) and Knowledge Base article.
What if I need assistance moving through the InSpace session?
InSpace's Offer Assistance feature allows any attendee to offer or accept assistance from another user. This allows two users to partner together and move through the space together. Learn more about how it works in the video (1:25) and Knowledge Base article.
How do I ask for help?
InSpace has a Raise Hand feature, as well as a Direct Chat. You can also Request Assistance privately from your instructor and offer help to others. See how it works in the video (1:45) or read more in our article!
What if I want to make another participant's video larger?
Learn how to pin an attendee's video to your gallery in our video (1:42) or in the Knowledge Base.
How does InSpace support the needs of blind people and people with visual impairment?
---
If, for any reason, you find that our website or our product is unusable for you or could have its accessibility improved in a specific way, please reach out to us, and we will review your feedback promptly and carefully via support@inspace.chat.