How do I change my background?
With InSpace, there are a number of preloaded background pictures to choose from including Nature, Education, Leisure and Abstract images. You can also upload your own image!
Changing your background is easy and fun! First, select the 'Change Background' option from the top left option bar on your screen.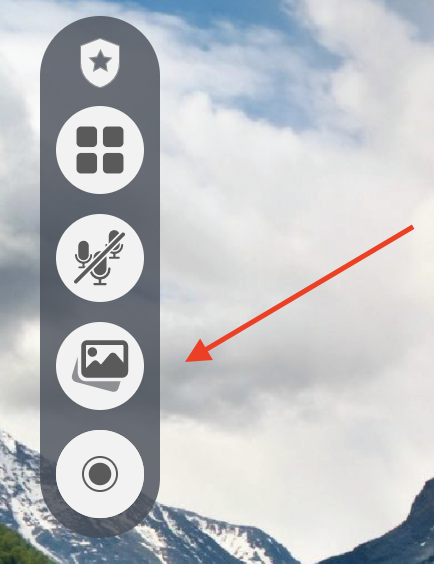 Second, select one of the preloaded background images from one of the four categories offered (Nature, Education, Leisure, and Abstract).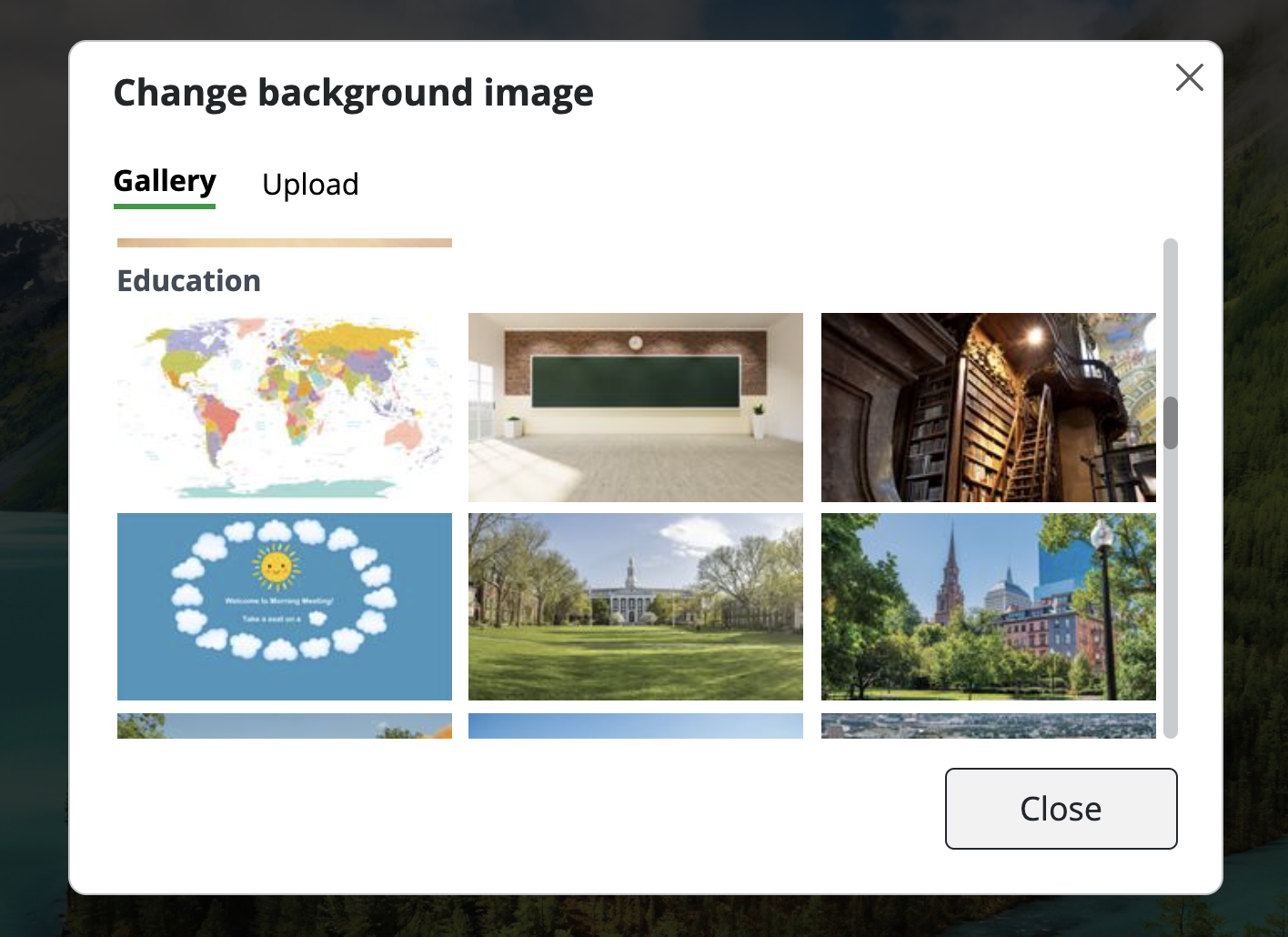 To upload your own image, select the 'Upload' option and select a preloaded photo saved to your computer, or drag and drop an image into the box.
*Please Note: the maximum picture size is 10Mb. The best resolution for the background image is 3200×1800 px.