Why don't I have the option to share my screen?
If you are unable to share your screen, you may need to adjust your Chrome browser settings to allow for screen sharing.
To check and/or adjust your Chrome browser settings navigate to your System Preferences. You'll then select Security & Privacy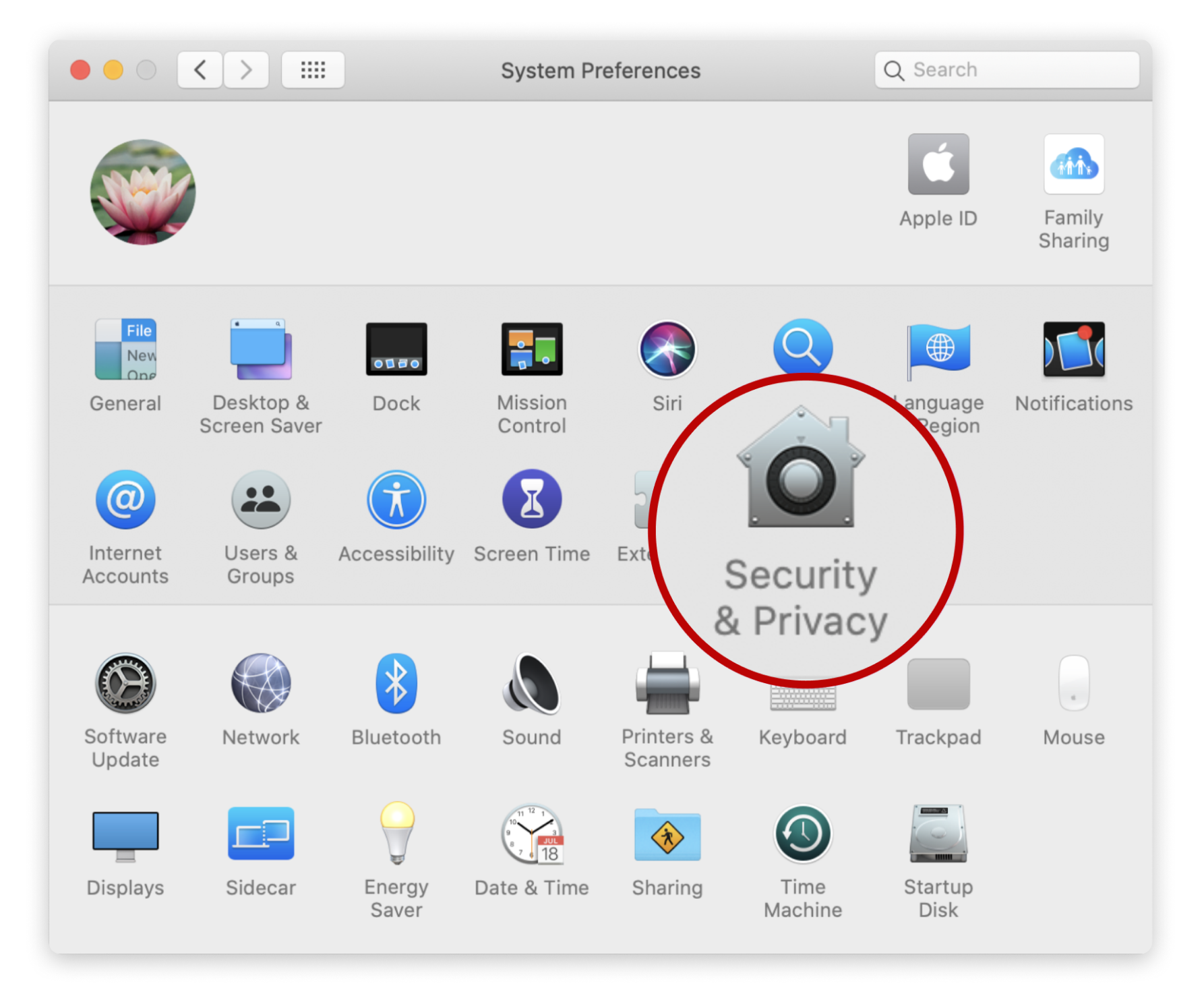 Click the Privacy tab within the window, and select Screen Recording. Check the box for the applications you would like to have permission for screen sharing; for InSpace, this is Google Chrome.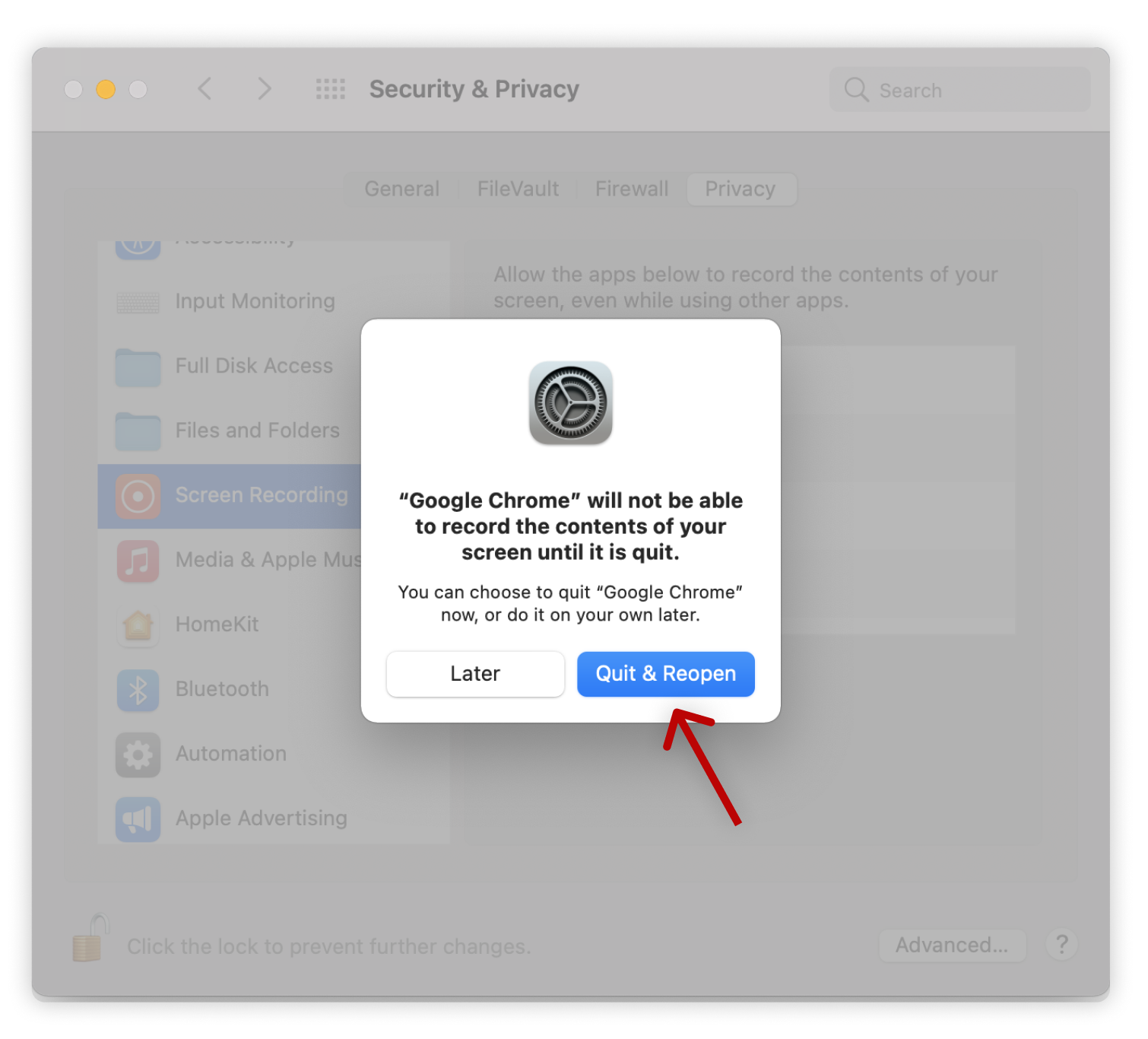 Click Quite & Reopen in order to implement the new settings.