InSpace Supports the Firefox Browser
InSpace is compatible with the Firefox web browser. Here are a few tips to know when using InSpace with Firefox.
When you open an InSpace session for the first time in Firefox, you will be asked to 'Allow' your camera and microphone to be used. Please select 'Allow' in order to use these functions in your InSpace session. You can select the 'Remember this decision' option to save these camera and microphone settings for future InSpace sessions you join.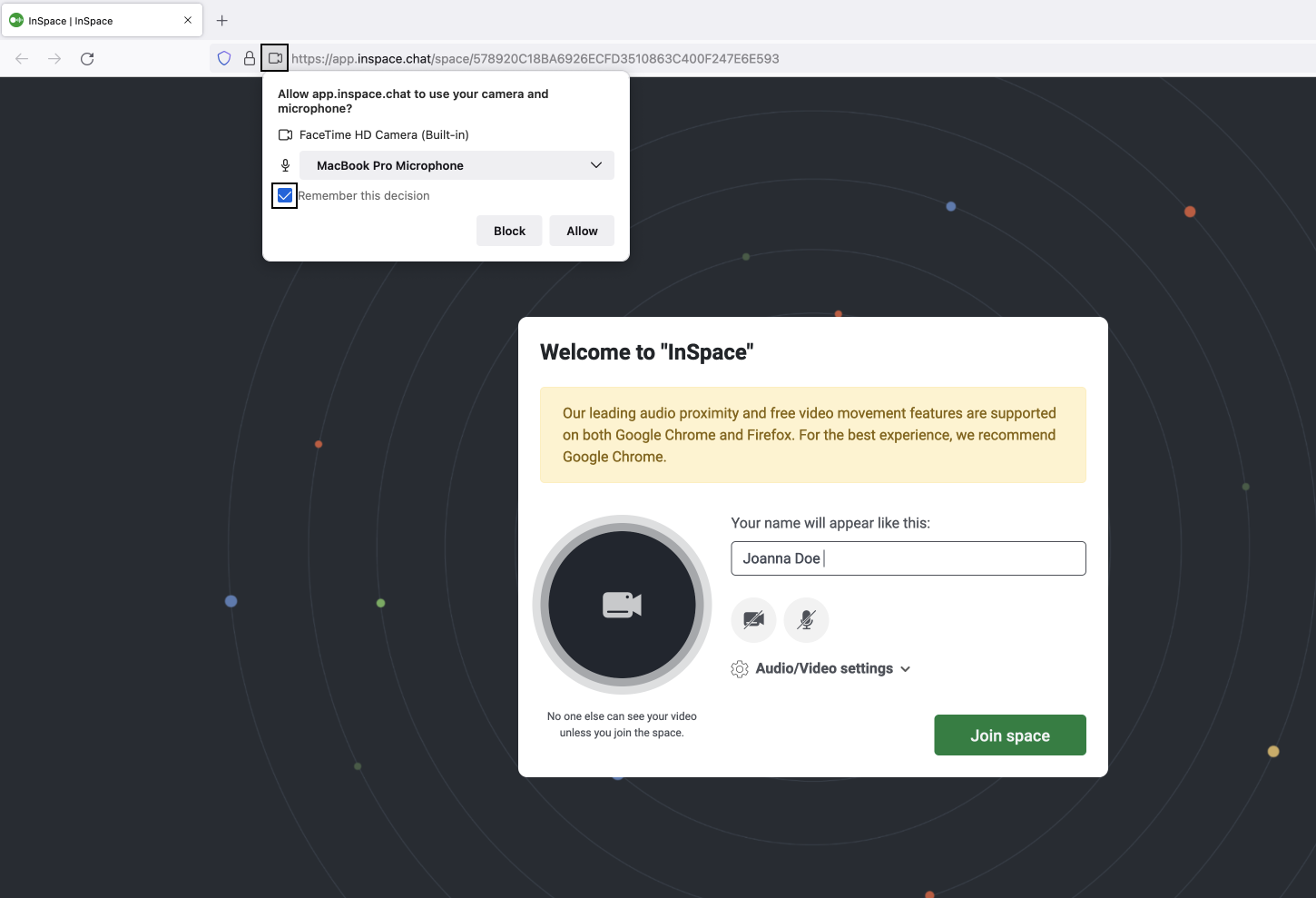 Second, you will be asked by Firefox to allow 'Screen Recording.' Mac Users can find this in your System Preferences / Security & Privacy / Screen Recording. Click the lock on the bottom left corner, enter your computer password and select 'Firefox' to allow screen recording. Click the lock to save your changes. You will then have to restart Firefox in order for changes to occur.
*PC and Windows users do not need to go into your settings to allow screen recordings*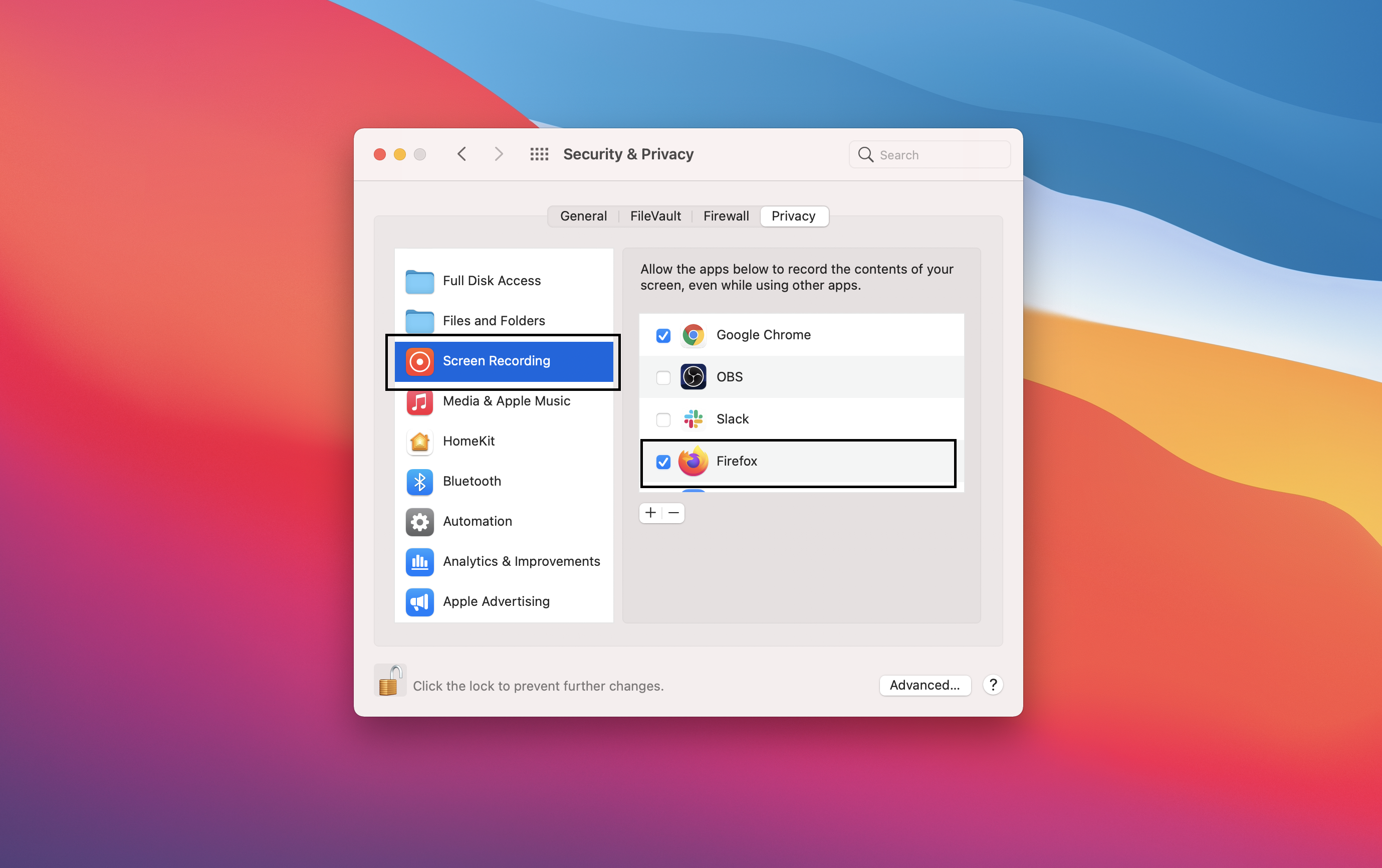 The main difference you will find using Firefox compared to Google Chrome's browser is the Screen Sharing options. The two options you have to share your screen in Firefox are either your 'Entire Screen' or an open 'Window.' Click the option you want to share and the select 'Allow' to start sharing.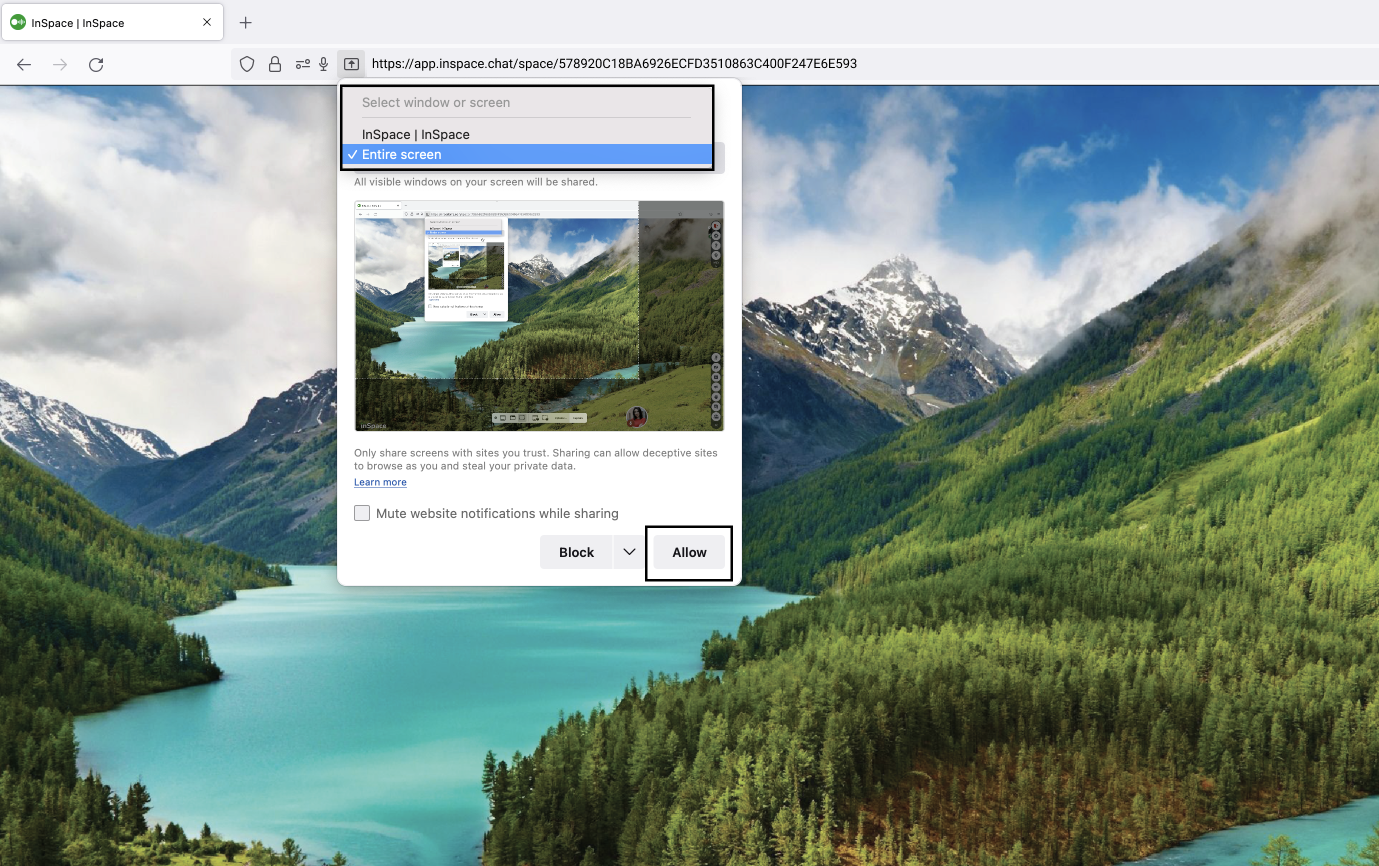 To adjust which camera or microphone Firefox is accessing, you'll need to go into one of your created spaces. From here, click on the icon to the left of your URL bar, and you'll have a dropdown menu where you can select the camera you want to use.