How to Assign Sub-Accounts as a Group Administrator
This process shows how you can add sub-accounts to your group license as the Group Administrator.
Once you have been set up as the Group Admin, login to your InSpace account. Once you are logged in, on the left side of your screen click on the 'Accounts' tab.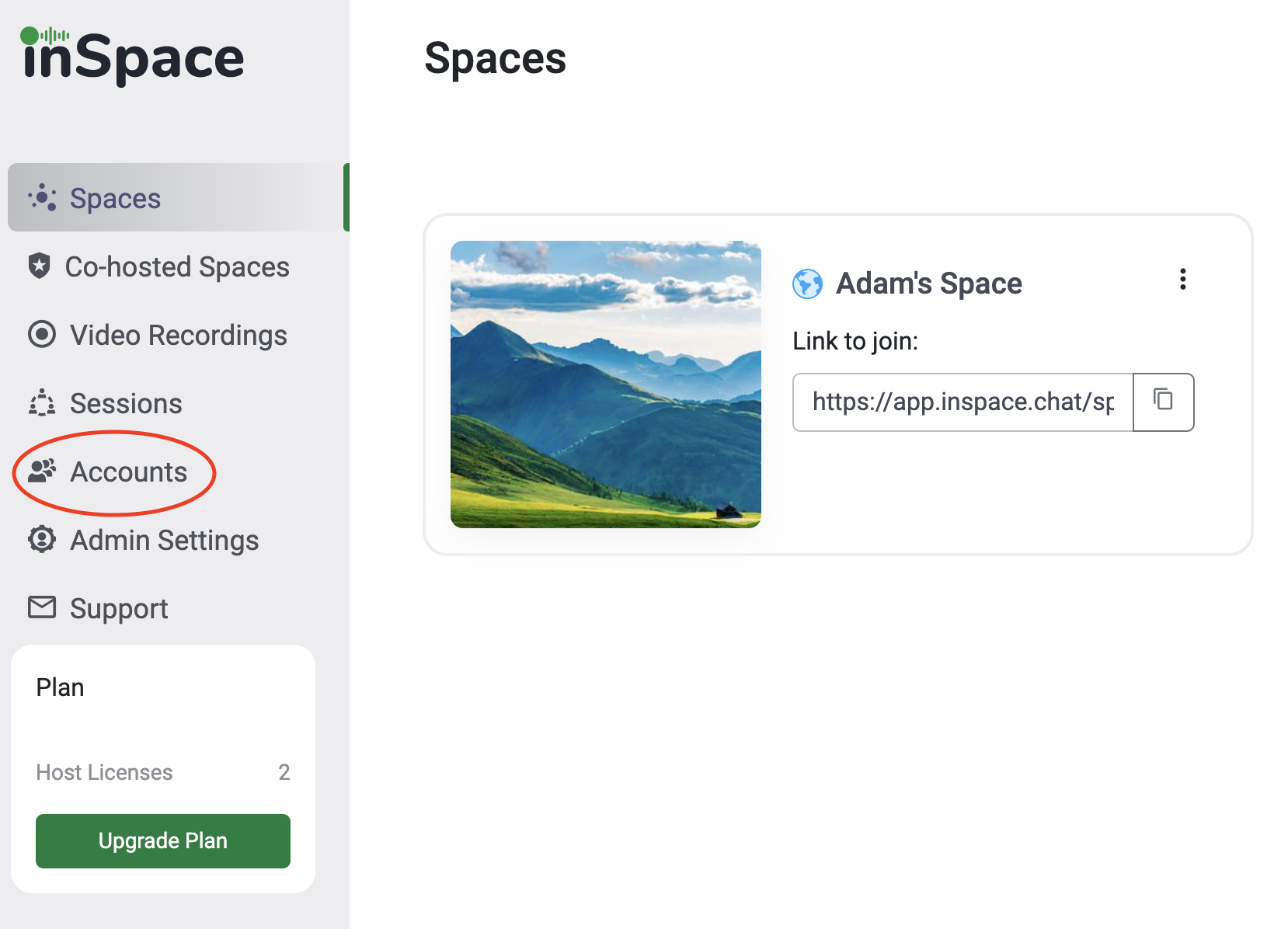 Next, you will be able to add your sub-accounts. Click on 'Create Account' to add your colleagues to your group license plan.

Once you click 'Create Account', you will add your colleagues name to the 'Account Name' field with their email address in the 'e-mail' field.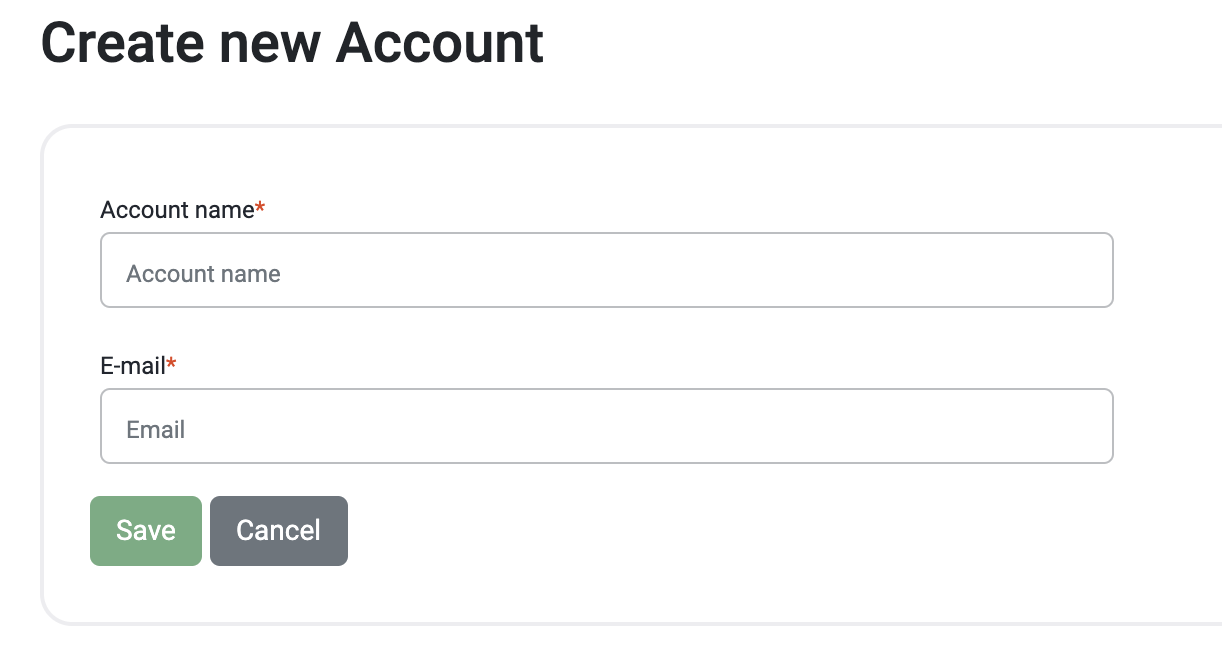 Once you click 'Save', your colleague will receive an email letting them know they have been added to your group account. They will be given instructions in the email to continue to set up their InSpace account.
Should you have any questions or issues adding users, please email support@inspace.chat.