How to Activate InSpace in Canvas for Faculty
Listed below are faculty resources for activating InSpace in Canvas.
It All Starts in the Course Navigation Menu
The virtue of connecting InSpace to your Canvas course is that students who are enrolled in your seminar will automatically have access to the private and secure InSpace room associated with your course. Once students are enrolled in your Canvas course, they will have access to the InSpace room via the link which automatically appears in your Course Navigation menu to the left of your screen. Only students who are officially enrolled in the credentialed space of your Canvas course have access to this link. This creates security by permitting access only by registered students and teachers.
Follow these steps:
Click "InSpace" in Course Navigation menu
Click "Get Started" (this is only necessary the first time)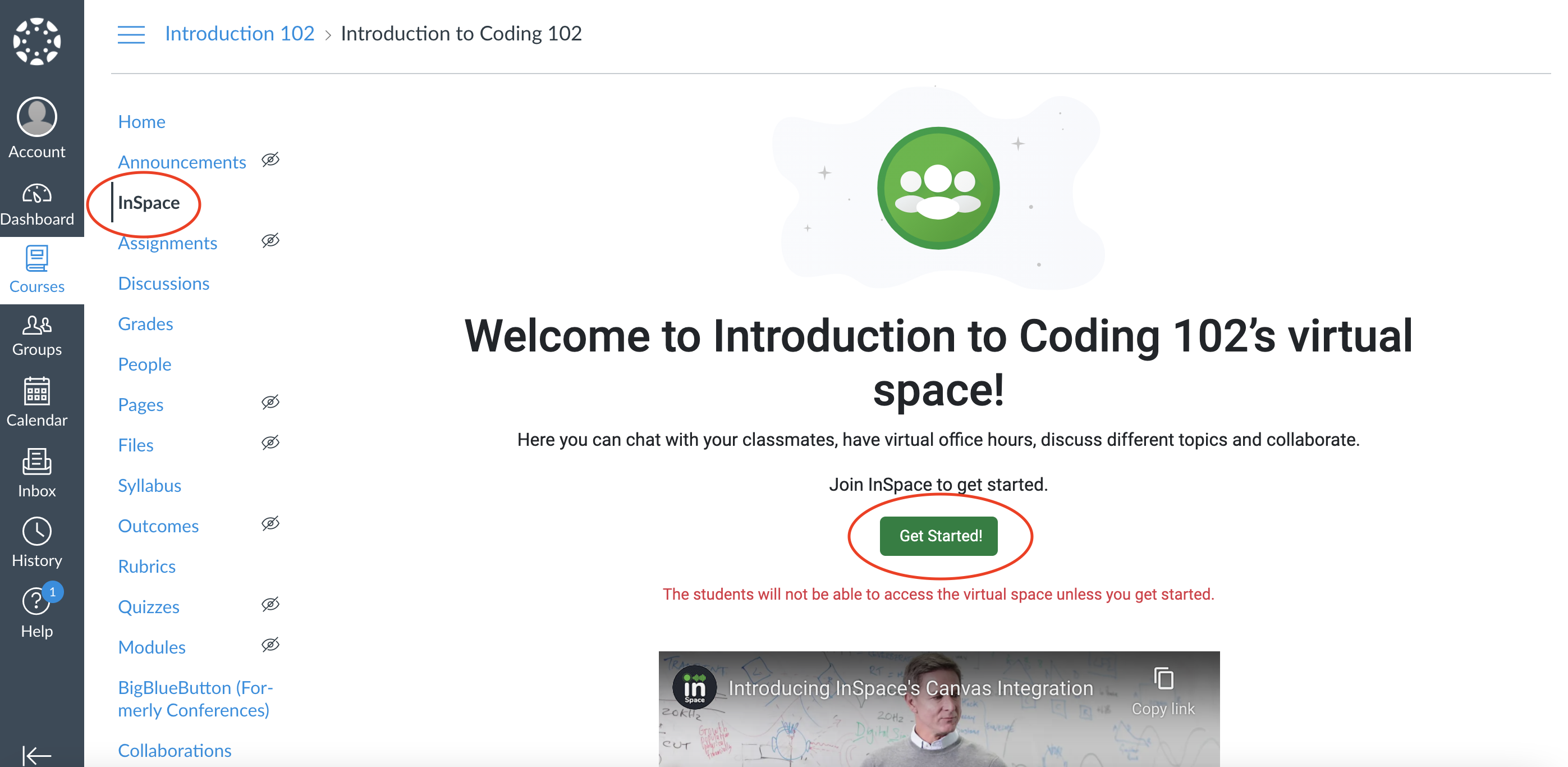 Choose either "Study Space" or "Office" and then click "Join" to enter the session.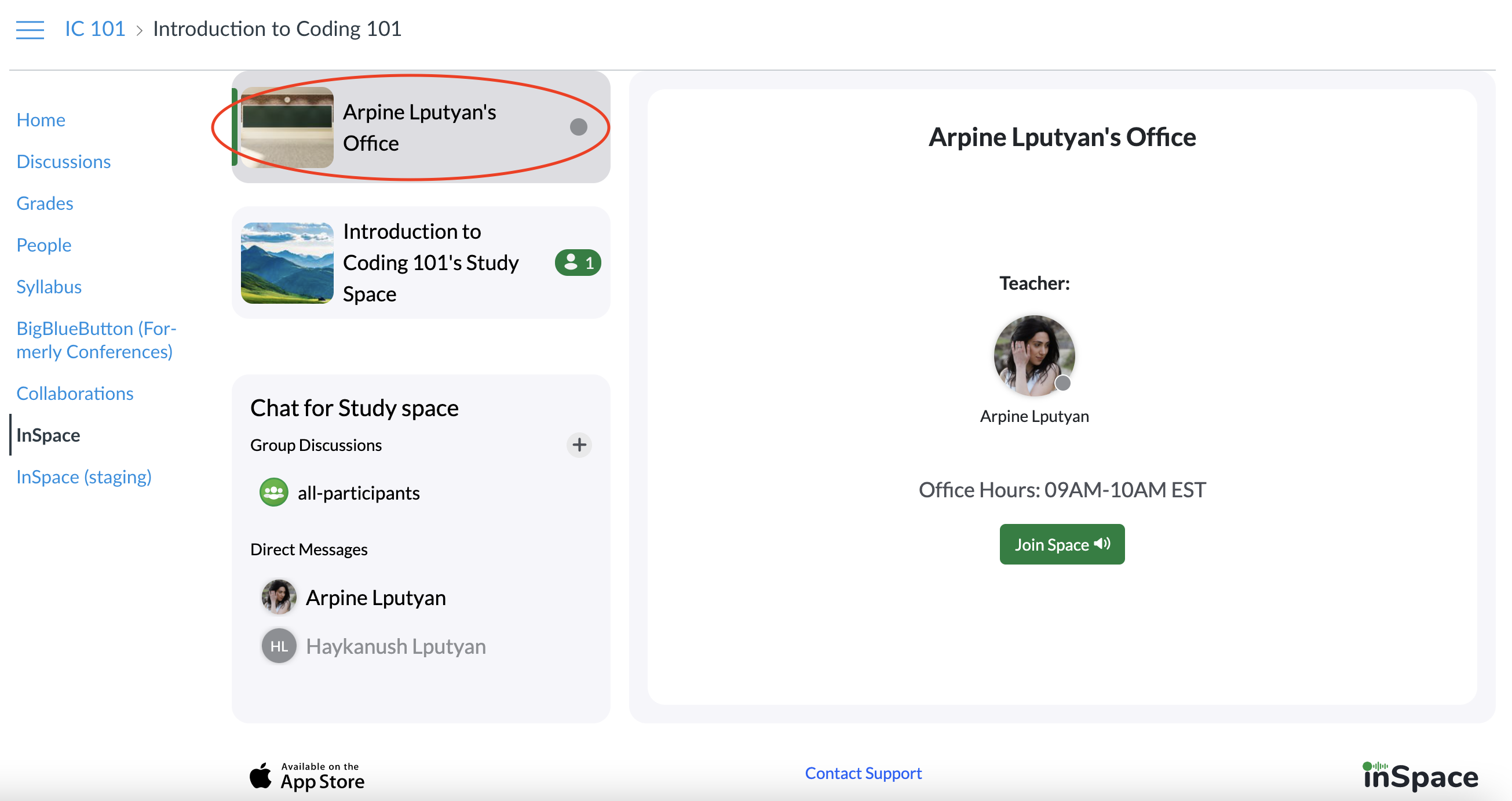 OFFICE SPACE PREVIEW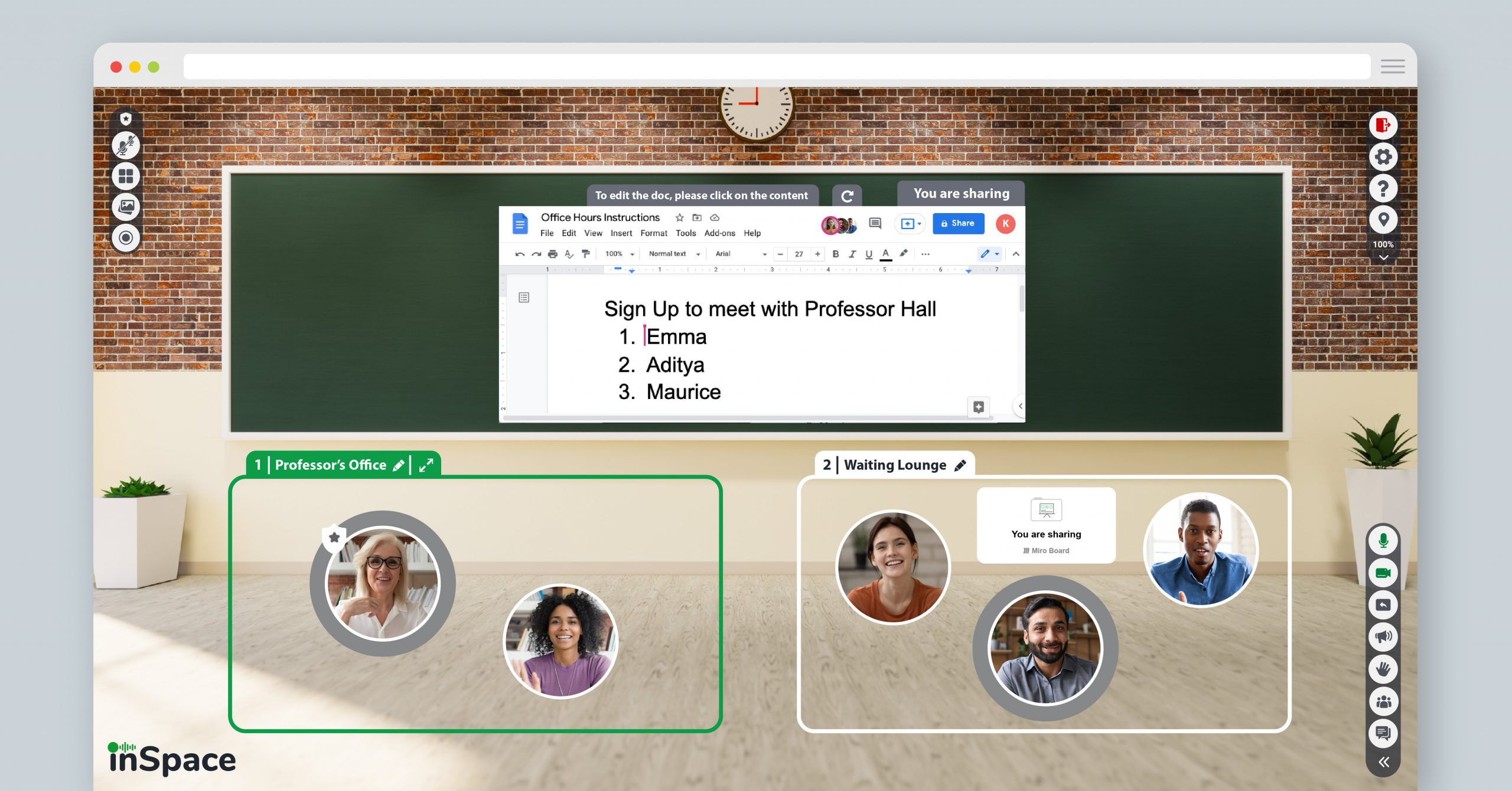 Here is a 1 minute video on how to activate InSpace for your Course in Canvas:
Note that the InSpace Study Space and Office Space associated with this course will open in a new tab on your browser. You can navigate back to your Canvas course at any time by clicking the Canvas tab.
For any other questions, please contact support@inspace.chat and a member of our team will help you get this set up!