How do I share a Google Slide presentation through InSpace?
Want to show a Google Presentation to your participants? Here are the steps for how to set up a Google Slide presentation using InSpace.
Open your InSpace Session using one of the spaces you have created from your dashboard. From the 'Setup Space' option, select either the Presentation Room, Discussion Room, or breakout rooms for how you would like to present your Google Slides presentation.
Note: You can only present and share your screen in these three areas, as well as in an open room with no breakout rooms open.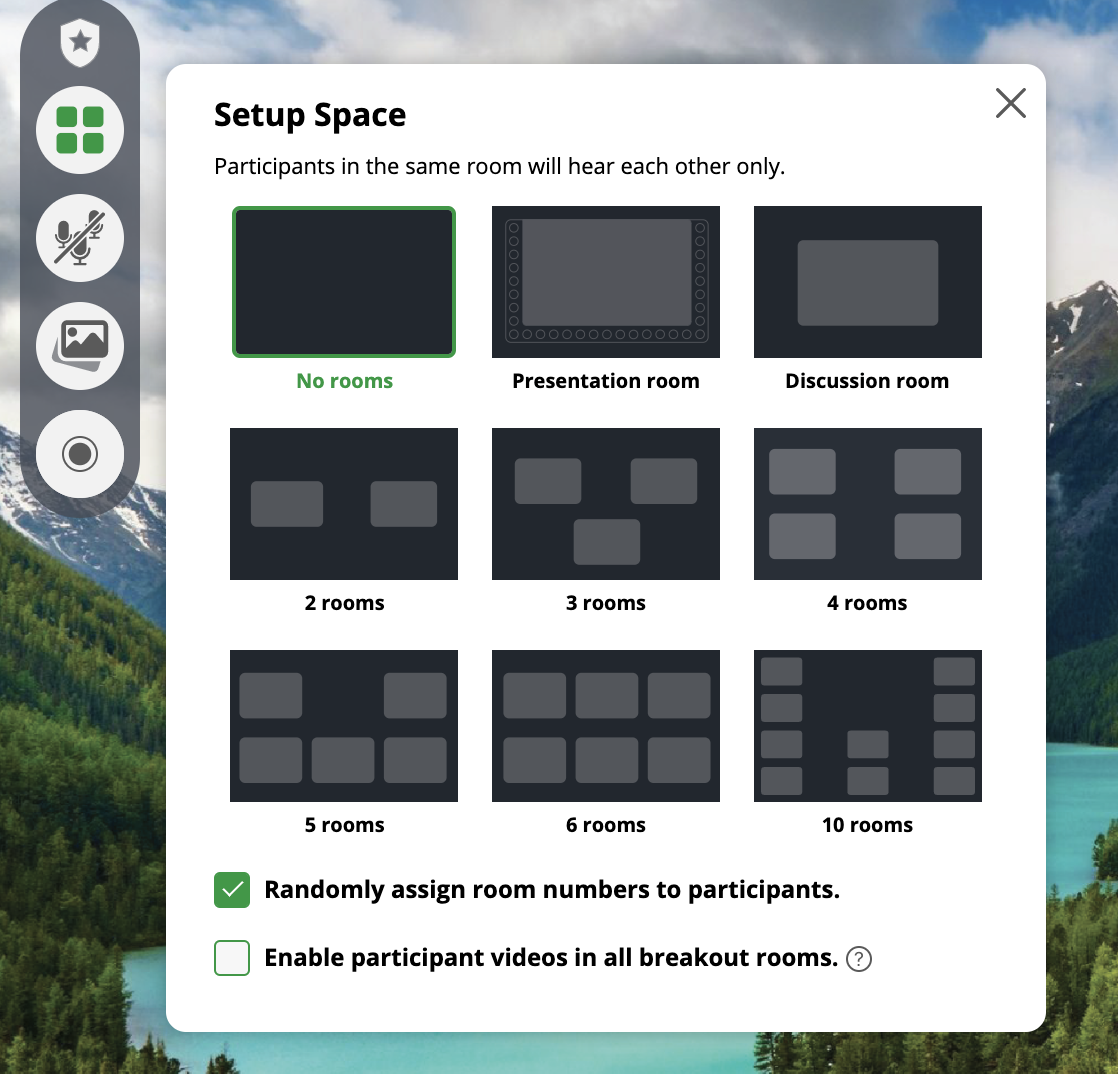 In a new tab, open a Google Slide presentation from your Google Drive. On the top right corner of the slide presentation, you will see an option to 'Present' with a small Play Button on it. (See Red Arrow below)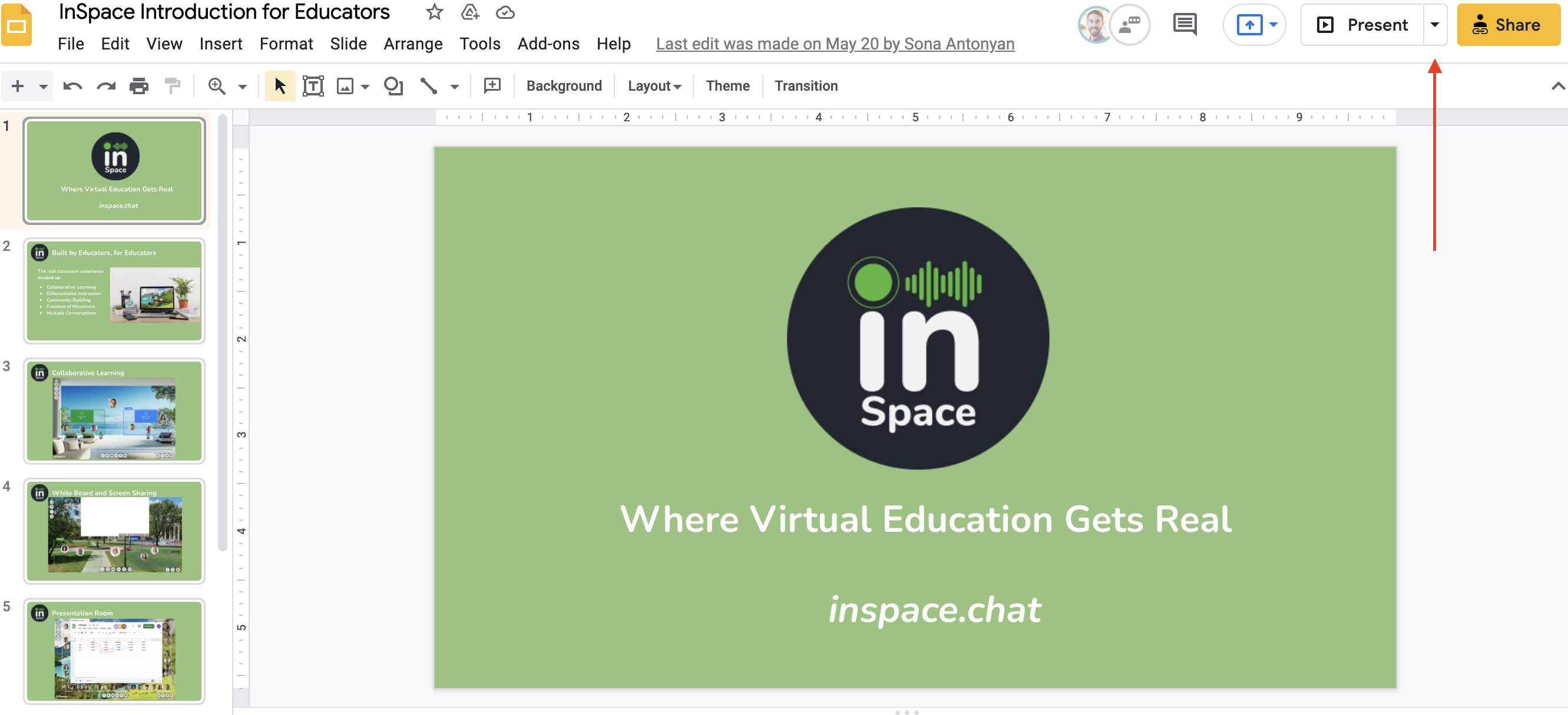 Click the drop down arrow on the 'Present' button, as shown. Select 'Presenter View' from the options.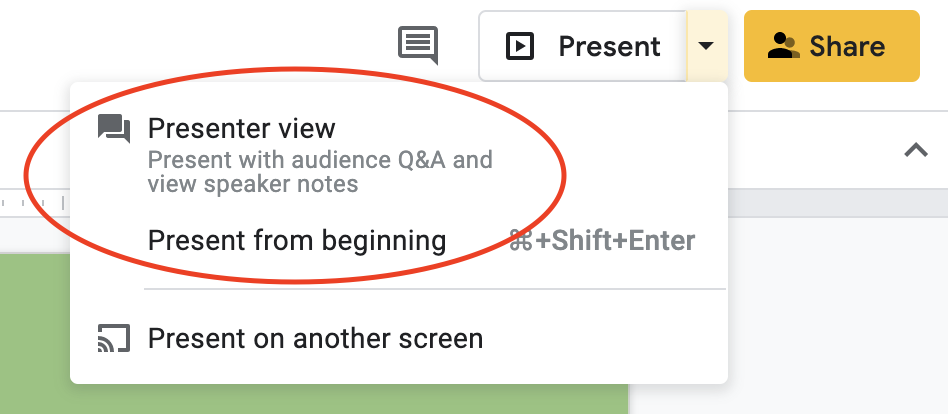 What this step will do is open a new window, see below, which will allow you to click back and forth between the slides. Your Google Slides Presentation in your Chrome tab will then be put into 'full screen mode'.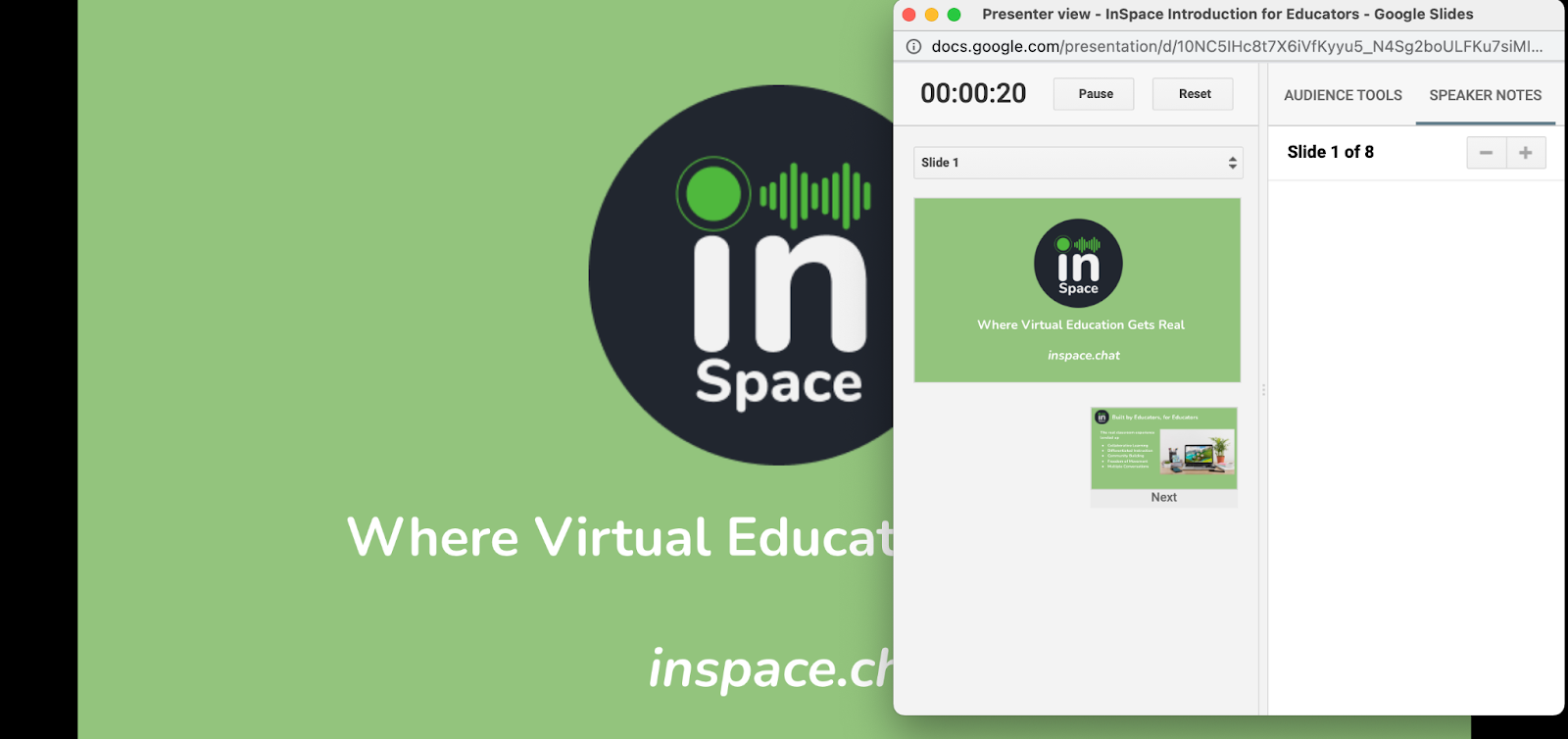 From here, locate the open InSpace session from your open Chrome tabs in your browser. Click back into the open InSpace session.
To share your presentation:
First, click 'Start Sharing,' at the bottom of the page

Second, click 'Screen Share'

Please select 'Chrome Tab' followed by your slide presentation.

Once your presentation is being displayed on InSpace, locate the new window that was opened from the beginning of these steps when you selected 'Presenter View.'
You are now ready to present! From here, you can minimize this window to have alongside your InSpace presentation so you can click through the slides to your presentation, as shown below.