How can I upload an image to my avatar?
While in a session, you have the ability to upload an image to your InSpace avatar! This image will be shown during the session if your video is on mute.
To upload your avatar image, first open your attendee list and click on the avatar settings icon on the top right of the tab. Then, select 'Upload Avatar.'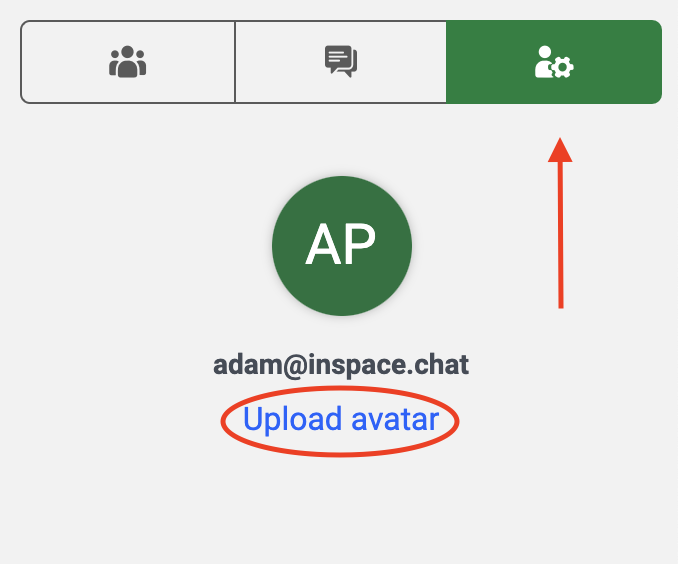 Once you select 'Upload Avatar' you can then select/upload an image from your computer or you can drag and drop the image to the box as seen below.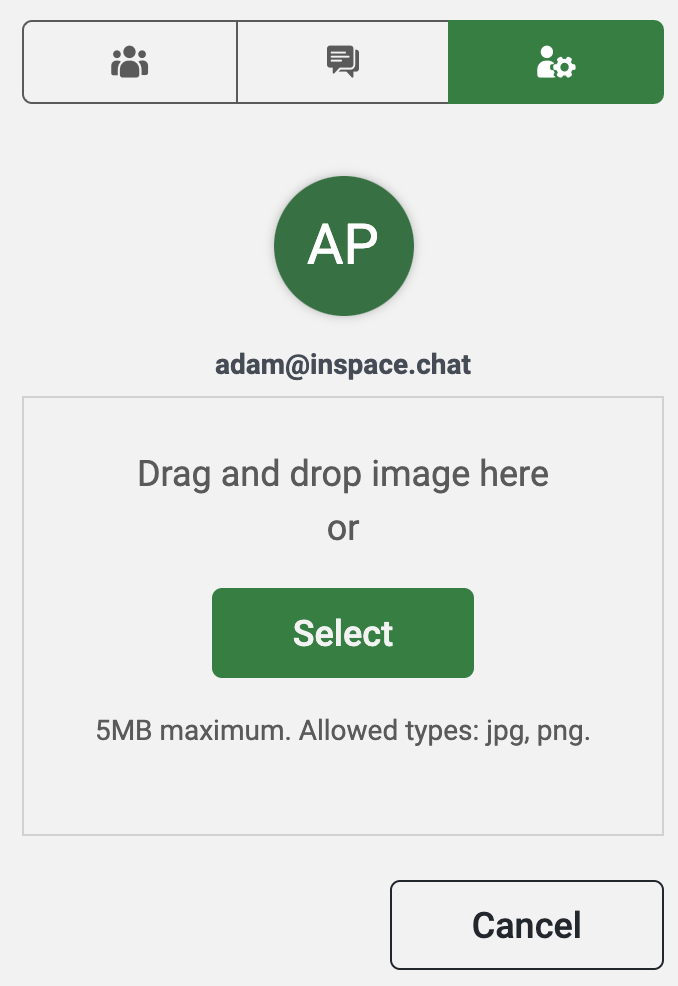 Once you have selected your image, crop the picture to fit the avatar circle and select the 'Save' button.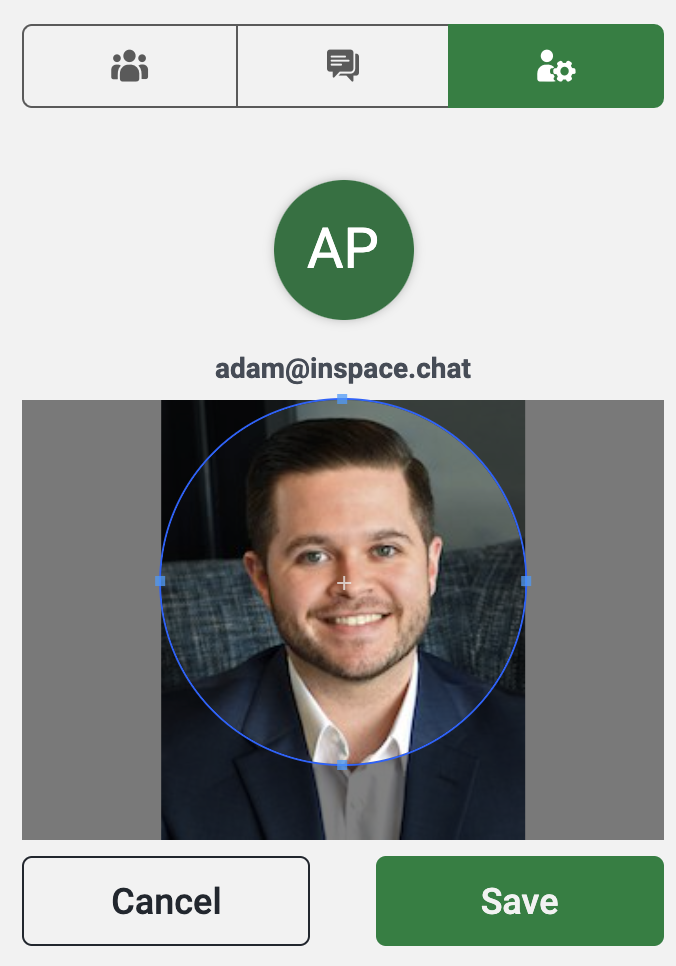 Once saved, your image will be applied to your avatar. The image will be saved to your InSpace avatar for all sessions you attend, and will only be shown when your video is on mute. To change or delete the image, simply select the 'Trash Can' icon on your avatar picture.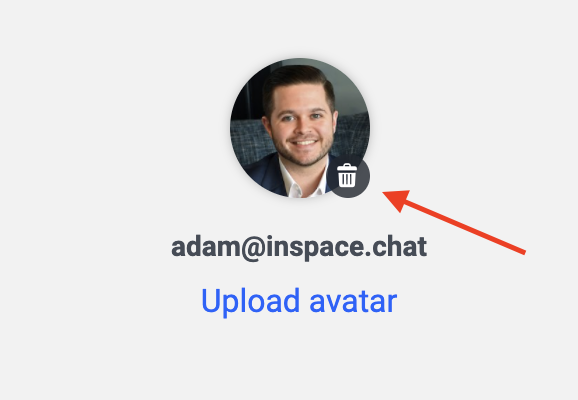 You will then be asked if you would like to delete your profile picture. Select 'Yes' or 'No.'